Background
Pope Francis will make his first trip to Africa November 25-30, where he'll visit Kenya, Uganda and the Central African Republic. His schedule includes seeing a range of people and places, including ecumenical and interreligious leaders, government officials, informal settlements and refugee camps. Below are useful resources to help you follow His Holiness' trip.
Catholic Relief Services has been serving the region for several decades, and can speak knowledgeably about all three countries. See our list of experts below for possible interviews.
Pope Francis' Schedule
CRS Resources
CRS in the News
Related Articles
Media Contacts
For media questions, contact:
Experts Available for Interviews
To arrange for an interview with the following CRS experts, contact Kim Pozniak. Our list of experts includes:
KENYA
Lane Bunkers
As the CRS Country Representative for Kenya, Lane oversees a portfolio of programs including the Pope Francis Rescue Home for victims of sex trafficking and sexual abuse in impoverished communities around Malindi, on the Kenyan coast, which is an inter-faith initiative. In Nairobi's informal settlements, or slums, CRS reaches the most vulnerable people, providing education, health services, skills training and psychological support for young people who have fallen into crime and prostitution, as part of CRS' peacebuilding work. The same approach helps youth to resist manipulation by any number of outside interests, including those of violent groups.
CRS continues to have substantial work in combating HIV and in caring for orphans, who have often lost one or both parents, and in long-term agricultural development.
UGANDA
Elizabeth Pfifer
As the Country Representative for CRS in Uganda, Liz oversees major programs caring for orphans and vulnerable children and focusing on strengthening families, including through a unique program called the Faithful House. The Faithful House strengthens the relationships between mothers and fathers, and teaches fathers about their important role within the family, breaking a cycle where father figures are often absent. The program also encourages natural family planning.
The Uganda country program also promotes agricultural entrepreneurialism and farming as a business, from passion fruit to vanilla farming, as a route out of poverty for farmers who increasingly struggle to make ends meet when relying on the business as usual approach.
CENTRAL AFRICAN REPUBLIC
LeAnn Hager
As CRS' country representative, Leann oversees a number of different programs ranging from emergency response to reconciliation and peacebuilding. She has been working closely with the Inter-Religious Platform as well as the local Catholic Church to promote inter-faith dialog and assist some of the country's 447,500 displaced.
Florence Ntakarutimana (in the U.S. until Nov. 19)
A native of Burundi, Florence has been working on trauma healing, peace building and reconciliation in C.A.R. during the past two years as CRS' program manager for trauma healing. She has years of experience in reconciliation work in Rwanda, and has been organizing workshops for survivors of trauma in C.A.R. Florence can provide a critical analysis of how the conflict in C.A.R. has impacted civilians and what can be done to successfully work towards peace and reconciliation.
Joseph Muyango
A Rwandan with a master's degree and years of experience working on peacebuilding and reconciliation, including after the Rwandan genocide, Joseph has been leading grassroots efforts to train community, religious, women's and government leaders in fostering open dialogue and promoting peacebuilding in their communities. CRS has trained [   ] people so far, and can make a number of different Central Africans of all faiths available for interviews (French only).
Driss Moumane
Working in C.A.R. since before the conflict started, Driss has worked closely with C.A.R.'s religious leaders of the Inter-religious platform and is leading CRS' efforts to replicate their efforts on a grassroots level. Driss also oversees an early warning program in the country's southeast, where the Lord's Resistance Army (LRA) still commits regular atrocities. 
UNITED STATES
Bill O'Keefe
As Vice President for Government Relations and Advocacy, Bill oversees CRS' efforts to change U.S. foreign policy in ways that promote justice and reduce poverty overseas. He has traveled to Africa extensively and can speak to issues like climate change, funding for foreign assistance and conflict and how U.S. policy impacts how the U.S. and organizations like CRS can respond. 
Social Media
For tweets related to Pope Francis trip to Africa, follows these hashtags and Twitter handles:
Quotes from the Central African Republic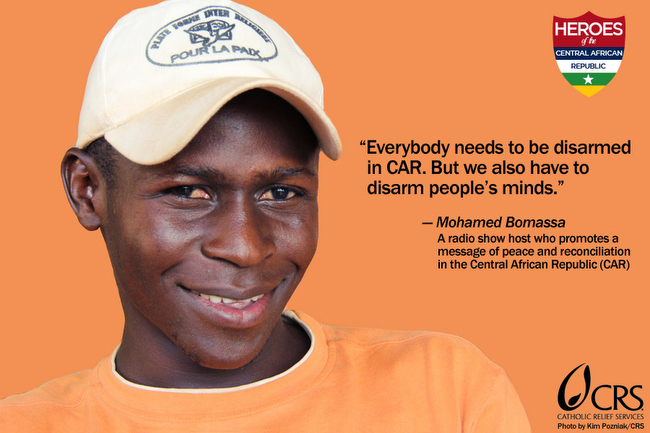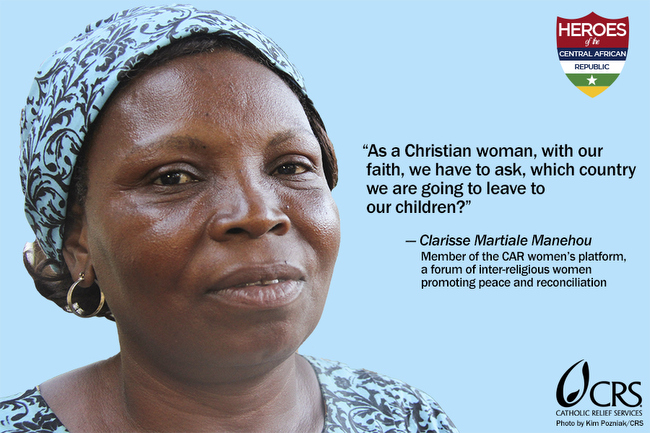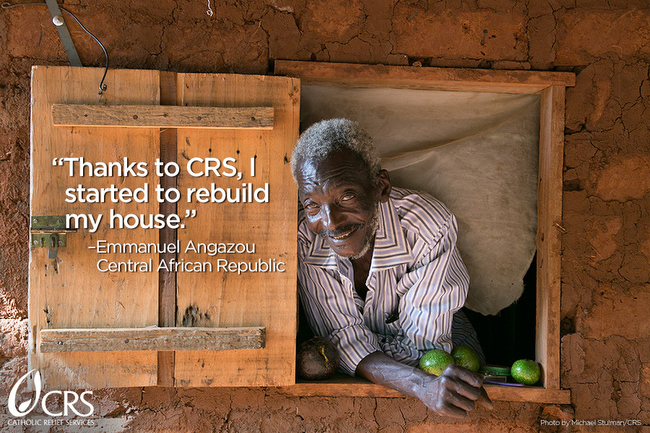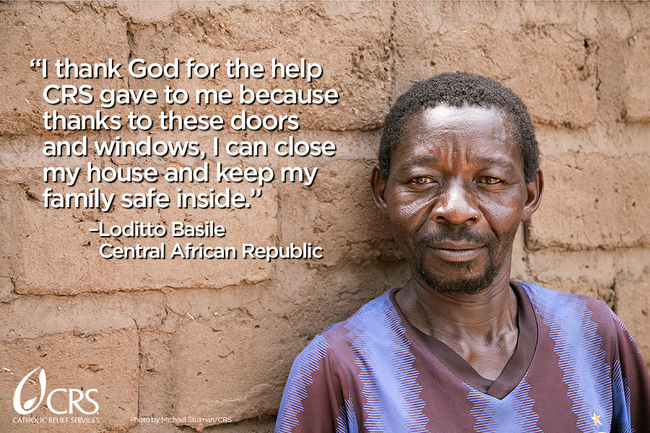 Videos
CRS and Special Olympics: Supporting Vulnerable Children in Kenya
CRS and Special Olympics are working together in Nairobi, Kenya to support children with intellectual disabilities and their caregivers. See how play, education, and health services are restoring dignity and joy among this highly vulnerable population.
The SILC Road in Kenya
Learn more about CRS' SILC programming in Eldoret, Kenya. The Private Service Provider approach is a new development model for savings groups that redefines sustainability by allowing market forces to take over from subsidies, empowering the poor to take charge of their own development.
Conflict in the Central African Republic
Catholic Relief Services is responding to the deepening crisis in the Central African Republic.