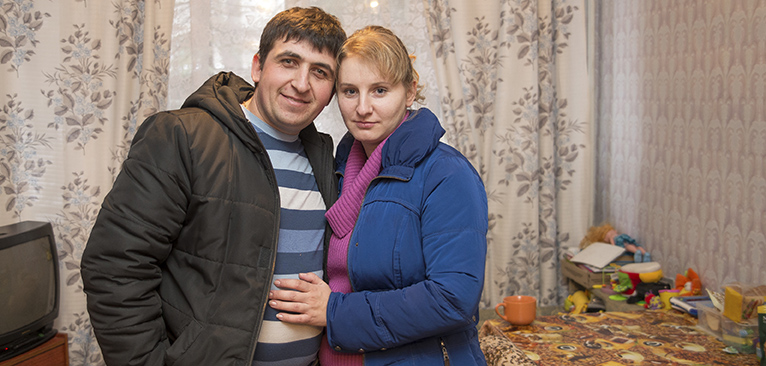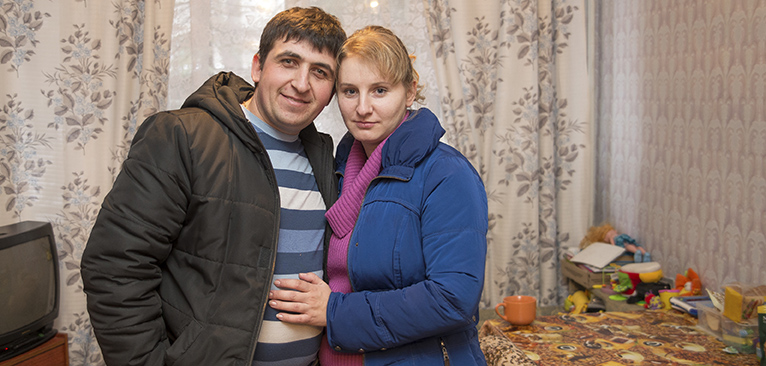 Media Center

Crisis in Ukraine

CRS teams are providing critical humanitarian relief in the Ukraine, where 1.5 million people, like this young couple, have fled their homes as a result of the armed conflict. Photo by Volodymyr Nechaiev
Crisis in Ukraine
CRS and Caritas teams are providing critical humanitarian relief in key areas of Ukraine, where people have fled their homes because of armed conflict between Ukrainian government forces and separatist groups.
More than 1.3 million people have been displaced within Ukraine, and another 700,000 people have fled to neighboring countries, primarily Russia. In addition, a severe economic crisis is affecting the entire country with annual inflation at 61 percent.
CRS Response
CRS and Caritas Ukraine are providing emergency food, water, living and shelter supplies for 6,079 families.
Priorities include:
Shelter subsidies and support
Living supplies, including clothing, blankets, soap and cooking sets
Psychological first aid for trauma and
Cash grants averaging $300
To meet these priorities we have established four child support centers to provide educational activities and psychological first aid, and hired psychologists to provide for adults.
We provide legal services to help internally displaced people reregister for social payments from the Ukrainian government. We support job seekers through counseling and linking to employment opportunities.