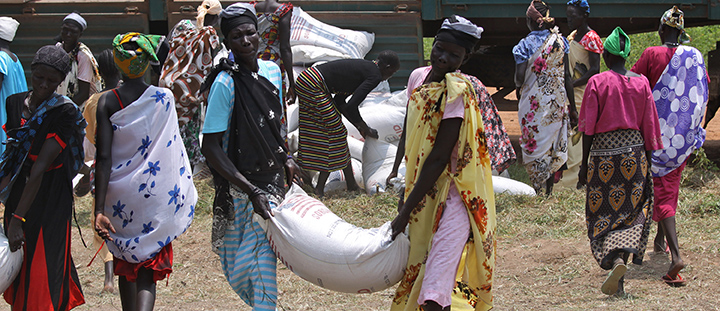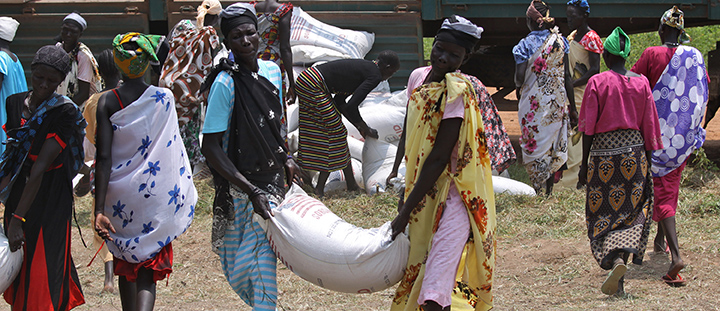 Media Center

Crisis in South Sudan

In South Sudan, Catholic Relief Services is engaged in emergency response activities including food rations, food security, health and hygiene, farm tools and seed. Photo by Ric Francis for CRS
Crisis in South Sudan
At only a little more than four years old, South Sudan is the world's youngest country. But conflict between the nation's two largest ethic groups is defining its young life.
In addition to fighting, South Sudan is dealing with the influx of displaced people, underdevelopment and poor coping mechanisms.
According to the United Nations, some 7.9 million people, out of a total population of nearly 12 million, do not have enough to eat.
CRS Response
CRS is providing comprehensive support to vulnerable families in Lakes and Jonglei states.
Since January 2015, CRS and Caritas teams have:
Distributed 6,656 tons of food and nutritional supplements to 265,019 people
Repaired 54 boreholes, formed 41 water user committees and trained 48 committees at the local level
Taught 4,000 farmers about post-harvest storage
Trained 130 community hygiene promoters, who then passed along hygiene messages to more than 33,000 beneficiaries
CRS has also formed Savings and Internal Lending Community groups and served people through food-for-work activities. Throughout it all, we collaborate with the Church and other organizations to support peacebuilding and reconciliation.
The Church is one of the few institutions in South Sudan that has the credibility, capacity and presence to effectively address concerns that affect society at large.
 In June 2015, CRS participated in a workshop with 25 leaders from the member churches of the South Sudan Council of Churches to position the council to take the lead in peace and reconciliation efforts.