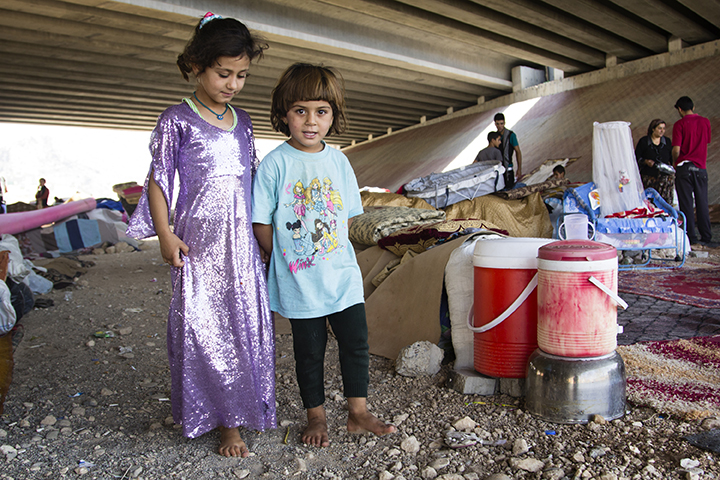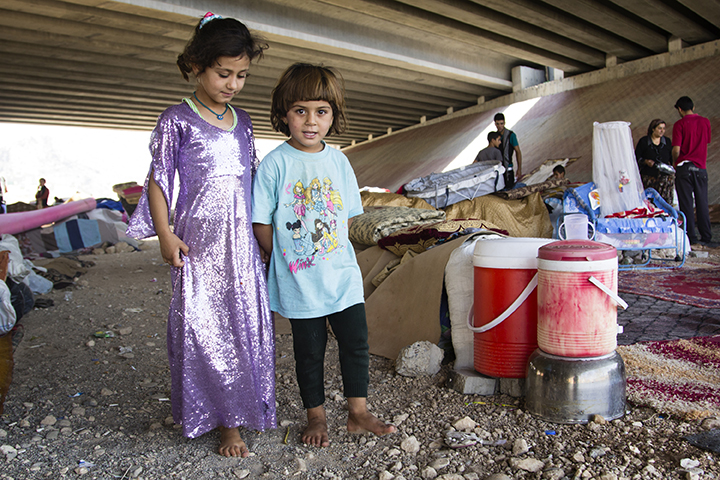 Media Center

Crisis in Iraq

Yezidi families fled the advance of Islamic State forces in Sinjar and found shelter under a bridge in the Kurdish city of Duhok. Photo by Hawre Khalid / Metrogra
Crisis in Iraq
Armed conflict in Iraq has escalated since January 2014, uprooting an estimated 2.6 million people. Many families describe fleeing at a moment's notice after learning that ISIS was nearing their cities and towns. Civilians of all ethnic and religious backgrounds have been targeted and displaced.
In addition to the massive number of internally displaced Iraqis, the country is hosting some 230,000 refugees from Syria who have sought help mainly in the northern Kurdistan region.
Families in desperate need continue to arrive, straining local resources. Most are staying in abandoned and dilapidated buildings. Three-quarters of displaced children are not attending school.
CRS Response
CRS and Caritas Iraq are supporting families with essential food, living supplies and shelter improvements.
We have:
Reached 88,000 displaced Iraqis with emergency assistance in Dohuk governorate
Distributed vouchers redeemable in the local market for food to 2,500 families each month
Winterized 1,132 buildings that provide shelter to almost 30,000 people, and continued work on 200 more buildings
CRS and Caritas are expanding child support centers—large tented areas that provide counseling, recreational activities and tutoring—to keep children engaged so they can heal and eventually transition to formal schooling. The centers have reached more than 1,100 children, with 10 more centers planned.