Media Center

A Day in the Life Bai Koroma: Working to Combat Malaria

Photo by Michael Duff for CRS
Malaria is found throughout Sierra Leone and infects large numbers of people every year. It is still the leading cause of morbidity and mortality amongst children under five years of age and remains a serious public health challenge.  Catholic Relief Services (CRS), through funding from The Global Fund to Fight AIDS, Tuberculosis and Malaria, is working to combat malaria in 9 countries. In Sierra Leone, CRS works with the National Malaria Control Program to promote malaria prevention and treatment through a series of educational and awareness-raising activities.  These include community health clubs, in-school youth clubs, multimedia campaigns with radio dramas, jingles, TV spots and billboards, and other educational materials. Through this partnership, CRS, the Government of Sierra Leone and local civil society actors hope to reduce malaria illness and death by 40 percent.
See what it's like to combat malaria through the tireless work of volunteers like Bai Koroma. Follow Bai Koroma, a grade school teacher and community health club member, for one day in Sierra Leone.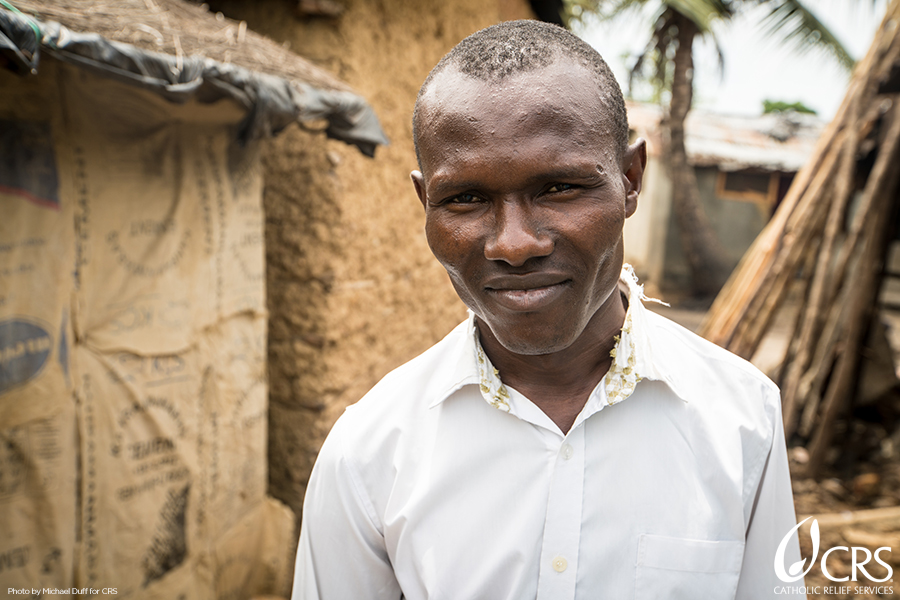 Meet Bai: Bai Koroma, 32 years is a volunteer member of the Community Health Club in Tokeh, Sierra Leone as well as the class 5 teacher at Baptist Primary School. Community Health Clubs are groups of volunteers selected and trained by CRS to promote malaria prevention and control at the community level.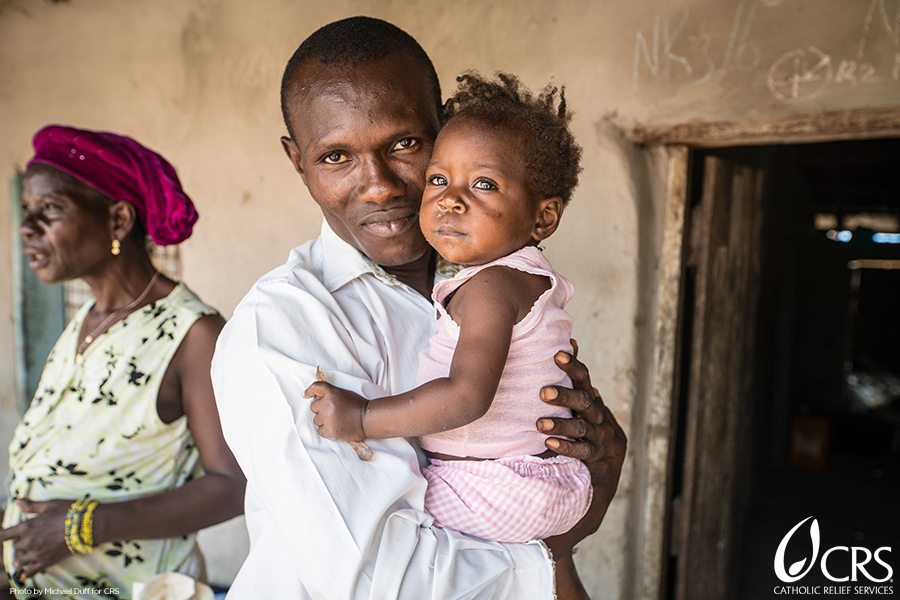 7 a.m. Bai Spends Time with Daughter: A typical day for Bai begins at 7am playing with his daughter Mabinty in the morning and feeding her breakfast.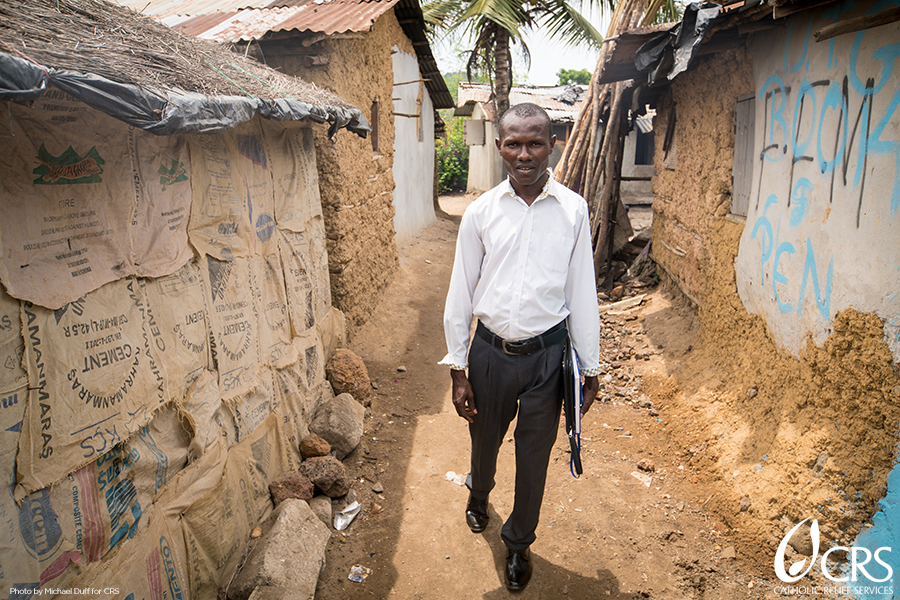 7:45 a.m. Bai Walks to School: After spending time with his daughter, Bai then walks to the Baptist Primary School to begin his day at 8am as a class 5 teacher.  His Class 5 students are between 10 and 11 years old. 
8 a.m. Bai Starts Teaching His Class: Bai begins working with his students at the Baptist Primary School. Here, Bai is teaching a mathematics class.
10 a.m. Teaching Students about Malaria: As a teacher and a Community Health Club member, Bai will teach his students about healthcare related issues including malaria and how to prevent and treat it.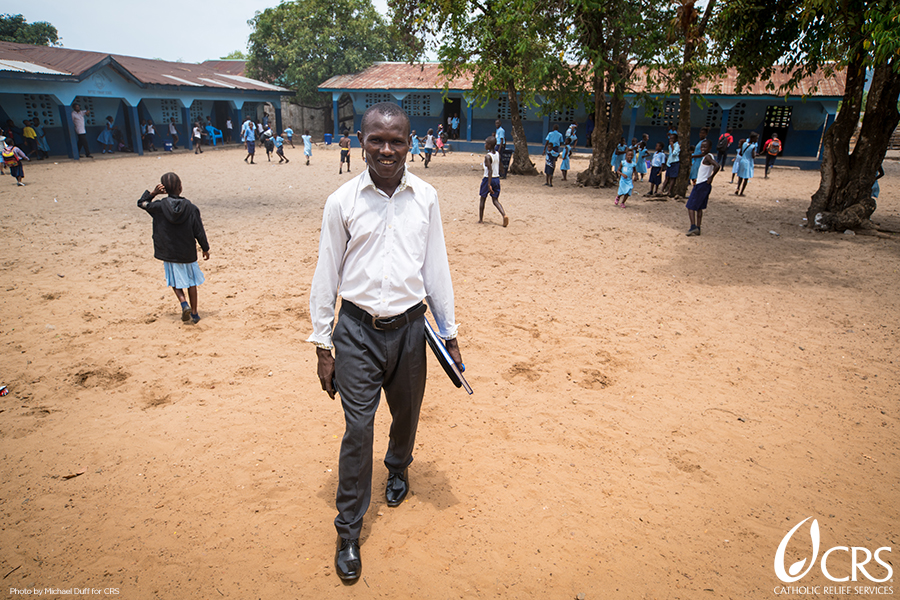 1 p.m. Bai Finishes Teaching: After work, Bai normally goes home to rest but sometimes he goes to the beach to talk to the fisherman about malaria as they are bringing in their catch.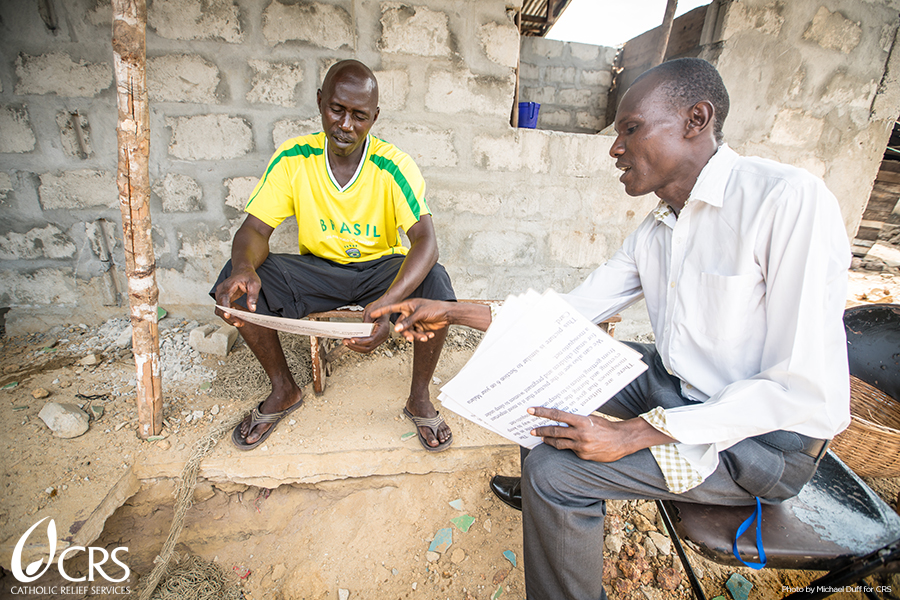 3 p.m. Bai Makes Household Visits: Most days after school Bai will visit a few households in his community to share information about how to prevent and treat malaria.
4 p.m. Bai Visits Another Community Member: Bai encourages the household members to sleep under a treated mosquito net and to visit the health center when they have a fever to get tested for malaria.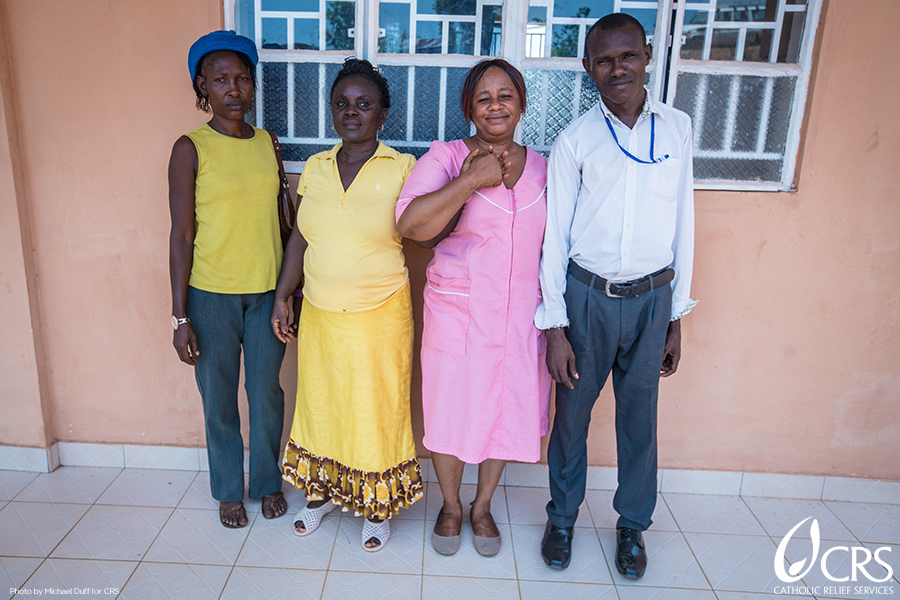 6 p.m. Bai attends a Health Club meeting: After he finishes his household visits, once a month, Bai joins the other health club members (pictured above) at the local health facility to discuss their progress and share any updates with health facility staff. Members aim to educate 20 people in their community every month.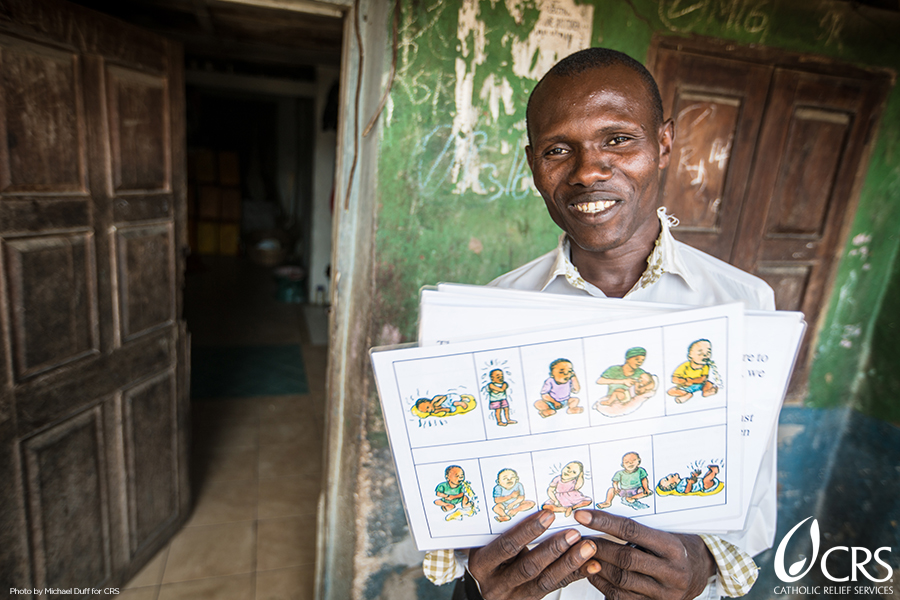 Why Bai become a community health club volunteer: "I decided to join the Health Club because I want to help eradicate malaria in my community. I tell people that if they have a fever or suspect malaria that they should go straight to the clinic. I also tell them that they should sleep under a bed net and that if they are pregnant they should go to the clinic to receive prophylaxis and a free bed net. I've lived in this area for about 10 years so I know everyone. I think it is important for a local person to do this work because everyone in the community knows us and trusts what we say. I think that we are now getting fewer cases in our community."
###
About Catholic Relief Services: Catholic Relief Services is the official overseas humanitarian agency of the Catholic community in the United States. It was founded in 1943 to serve World War II survivors in Europe and has since expanded to become one of the largest relief and aid organizations in the US, reaching more than 100 million people in nearly 100 countries on five continents.