Our Current Prayer
Photo by Phillip Laubner/CRS
As Catholics, we recognize that prayer is of the utmost importance. In our mission to act with the Church to help the poor overseas, we begin with prayer. As we reach out to our sisters and brothers, we first seek God's grace and guidance, and then we work, animated by the Spirit that connects us.
Each month, we publish a new prayer that we ask the Church to join us in praying. Seeking God's guidance together, we are drawn closer together, and perhaps get a peek beyond the veil at the Kingdom he has promised, as together we work to make that Kingdom a reality for all.
We invite you to join us in praying this prayer with us each month, sharing it with families, parishes, and networks, so our hearts may be one and steadfast as we turn again to the work of the Lord: to feed the hungry, give drink to the thirsty, welcome the stranger, clothe the naked, care for the sick and the captive.
And so we pray ...
---
Our Prayer for July
Pilgrims of Solidarity
Good Shepherd,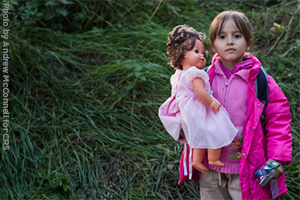 Many in our world walk through a darkness unimaginable,
A valley of exploitation and danger
Assaulting their human dignity.
As you have walked with me through dark shadows,
Give me the courage to walk with them,
That we may grow in solidarity.
With those trafficked for sexual exploitation,
With St. Maria Goretti and St. Charles Lwanga,
Let me walk in solidarity.
Download this prayer as a PDF.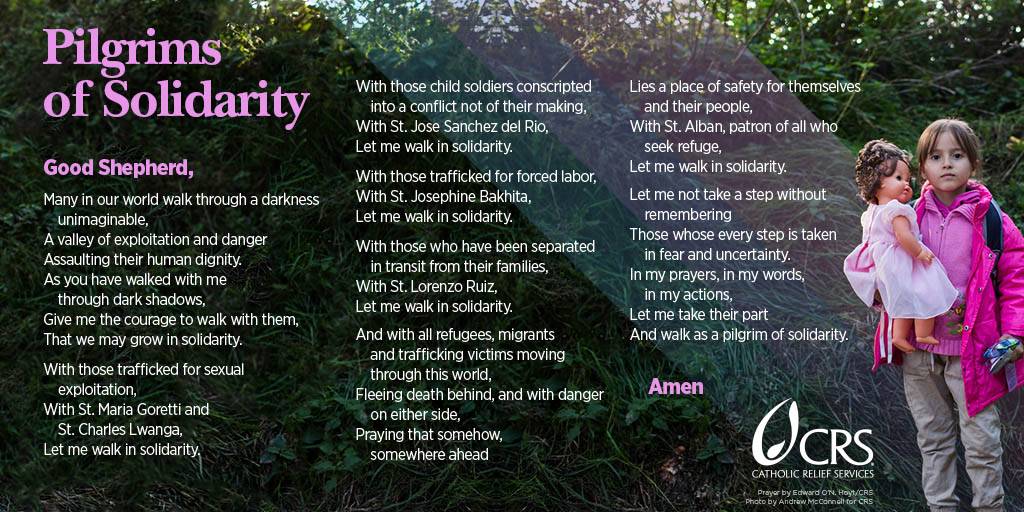 ---
---
View our Monthly Prayer Archives.
With those child soldiers conscripted into a conflict not of their making,
With St. Jose Sanchez del Rio,
Let me walk in solidarity.
With those trafficked for forced labor,
With St. Josephine Bakhita,
Let me walk in solidarity.
With those who have been separated in transit from their families,
With St. Lorenzo Ruiz,
Let me walk in solidarity.
And with all refugees and migrants moving through this world,
Fleeing death behind, and with danger on either side,
Praying that somehow, somewhere ahead
Lies a place of safety for themselves and their people,
With St. Alban, patron of all who seek refuge,
Let me walk in solidarity.
Let me not take a step without remembering
Those whose every step is taken in fear and uncertainty.
In my prayers, in my words, in my actions,
Let me take their part
And walk as a pilgrim of solidarity.
Amen
---
Light a Virtual Votive
"In prayer, God keeps calling us, opening our hearts to charity."
— Pope Francis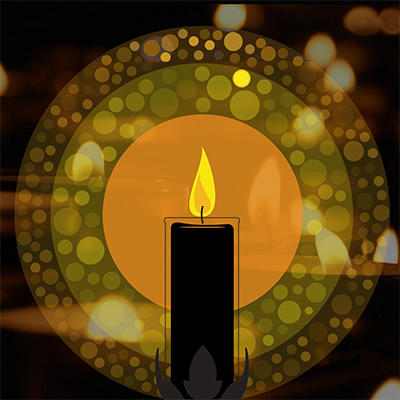 Light a candle and say a prayer for your loved ones and our brothers and sisters around the world. Your intentions will be remembered at Mass offered in St. Stephen's Chapel at Catholic Relief Services world headquarters in Baltimore, Maryland.