Our Current Prayer
Photo by Phillip Laubner/CRS
As Catholics, we recognize that prayer is of the utmost importance. In our mission to act with the Church to serve people around the world, we begin with prayer. 
---
Make Us Instruments of Peace
Download this prayer as a PDF.
Lord Jesus Christ, 
Where there is hatred, let us sow love. 
Where there is injury, let us offer pardon. 
Where there is discord, let us build peace. 
Oh, Divine Lord, you taught us that those who work for peace 
are called the children of God. 
Help us to persist in establishing justice and truth  
as firm and lasting foundations of peace. 
Lord, you offer us peace as a gift and peace as a responsibility 
that we must realize with your help. 
Give us the grace to reach for peace,  
to have attitudes of peace, 
that our words may be of peace,  
and that our works be works of peace. 
Then may we build the peace that we and our nations need. 
Amen
---
Light a Virtual Votive
"In prayer, God keeps calling us, opening our hearts to charity."
— Pope Francis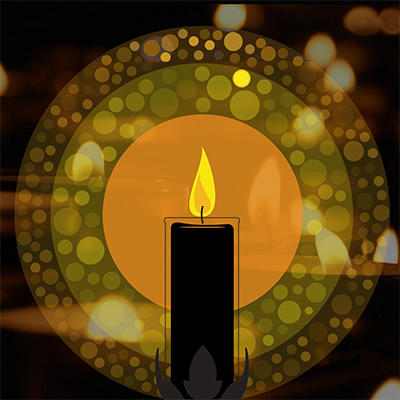 Light a candle and say a prayer for your loved ones and our brothers and sisters around the world. Your intentions will be remembered at Mass offered by priests who are part of the Catholic Relief Services' Global Fellows program.