Our Current Prayer
Photo by Phillip Laubner/CRS
As Catholics, we recognize that prayer is of the utmost importance. In our mission to act with the Church to help the poor overseas, we begin with prayer. As we reach out to our sisters and brothers, we first seek God's grace and guidance, and then we work, animated by the Spirit that connects us.
And so we pray ...
---
Help Us Walk in God's Light
Download this prayer as a PDF.
---
---
View our Monthly Prayer Archives.
You who forms our future,
help us to look beyond horizons.
Help us envision peace that we may carry it
and pour out your peace as vessels in your hand.
You who sees our souls,
help us to look beneath the surface.
Help us recognize the needs that we can meet,
as you have blessed us with the means to help.
Help us discern the paths of wisdom
that we may walk ever in your will.
Look, O Lord, look upon us with mercy,
so we might look upon others with compassion.
Bring light to our darkest hours,
so that we can see with eyes of faith.
Create in us pure hearts
so that we may see our God,
and gaze upon the beauty of the Lord
all the days of our lives.
Amen
---
Light a Virtual Votive
"In prayer, God keeps calling us, opening our hearts to charity."
— Pope Francis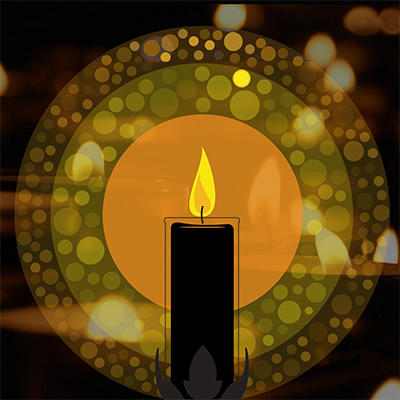 Light a candle and say a prayer for your loved ones and our brothers and sisters around the world. Your intentions will be remembered at Mass offered in St. Stephen's Chapel at Catholic Relief Services world headquarters in Baltimore, Maryland.