Our Current Prayer
Photo by Phillip Laubner/CRS
As Catholics, we recognize that prayer is of the utmost importance. In our mission to act with the Church to serve people around the world, we begin with prayer. 
---
Help Us Walk Your Path
Download this prayer as a PDF.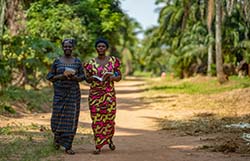 ---
Almighty and loving God,
you have walked a road for us
that led to a place of suffering,
where you suffered in our place.
You paid our debt, broke our chains
and brought us into your light and life.
You declared, "It is finished,"
as you carried off the sting of death.
As we prepare for the season of Lent, we seek your favor.
May we please walk with you a ways?
May we see you at work in our work.
May we watch as you heal through our hands.
May we learn as we re-enact your fasting and prayer.
May we grow as we model your forgiveness.
And may we rejoice in your salvation.
Teach us and help us to walk in your path.
Inspire us to walk in unity
as we seek your kingdom.
And as we walk, let us offer others gifts of love and mercy.
Amen
---
Light a Virtual Votive
"In prayer, God keeps calling us, opening our hearts to charity."
— Pope Francis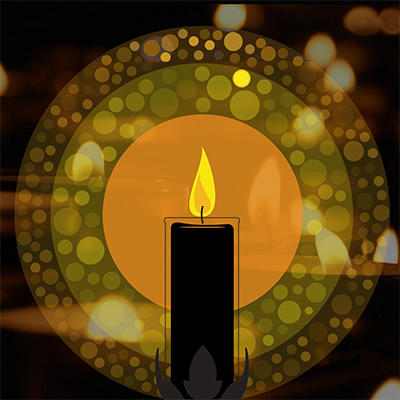 Light a candle and say a prayer for your loved ones and our brothers and sisters around the world. Your intentions will be remembered at Mass offered in St. Stephen's Chapel at Catholic Relief Services world headquarters in Baltimore, Maryland.