Our Current Prayer
Photo by Phillip Laubner/CRS
As Catholics, we recognize that prayer is of the utmost importance. In our mission to act with the Church to serve people around the world, we begin with prayer. 
---
Prayer for Comfort
Download this prayer as a PDF.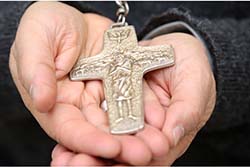 ---
Welcome Holy Spirit,
In the silence of a still night's fearful thought you come.
Comfort in the sleepless worries.
Gentle in the rising doubts.
Forgiving all our handmade hurts.
Patient in our pointless hurry.
Counseling as the waves come crashing,
"Be still and know that I am God."
Wonderful counselor, comforter, God with us.
You will never abandon us.
You will always be with us.
Your promises are sure.
Help us to give like you, forgive like you, live for you.
Amen
---
Light a Virtual Votive
"In prayer, God keeps calling us, opening our hearts to charity."
— Pope Francis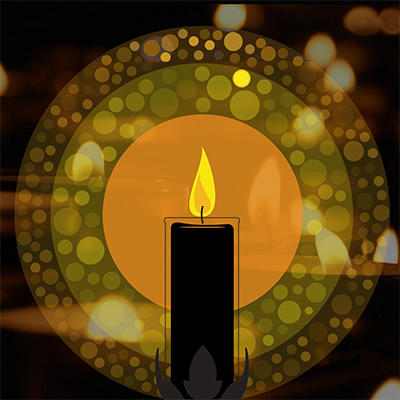 Light a candle and say a prayer for your loved ones and our brothers and sisters around the world. Your intentions will be remembered at Mass offered in St. Stephen's Chapel at Catholic Relief Services world headquarters in Baltimore, Maryland.