Find Out How Far Your Heart Can Reach
Photo by Philip Laubner/CRS
Your heart can reach around the world!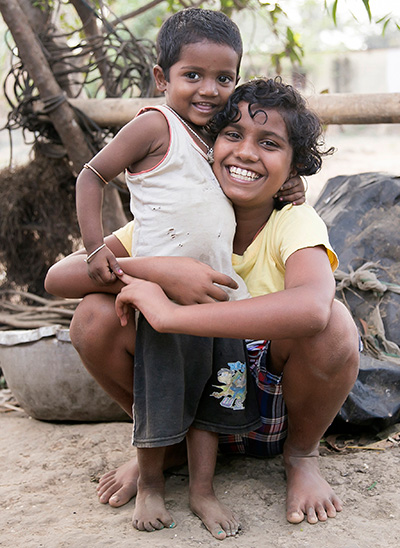 The Singh family in India has learned new ways of farming, even during times of flood. Experience their story with CRS Rice Bowl.
Photo credit by Jennifer Hardy for CRS.
Catholic Relief Services is here for you. As one of the largest, most effective and most efficient humanitarian relief agencies in the world, CRS can be the best way to embrace our one human family overseas.
Tens of thousands of U.S. Catholics like you help CRS save lives, ease suffering, restore human dignity and protect the sanctity of life in more than 100 countries.
CRS has been making a world of difference since 1943. Come join us. There is still plenty of work to be done.
You can help today by choosing to pray, learn, act, or give.
Pray
Learn
Act
Give