World Refugee Day
Why this Matters
More than 70 million people around the world have been forced to flee their homes because of persecution, conflict, poverty and violence. There are more refugees and internally displaced people now than at any other time in history. This is truly a global humanitarian crisis. In this pivotal moment when COVID-19 is making displaced communities even more vulnerable, we remember that Church teaching encourages us to welcome foreigners seeking the security and livelihoods they cannot find in their home countries.
Who is a refugee?
A refugee is a person who has been forced to flee his or her country because of persecution, conflict or violence. On World Refugee Day—celebrated each year on June 20—we lift up the lives of millions of refugees and pledge our support for all who have been displaced around the world.
Why they leave
Two-thirds of all refugees come from only five countries: Syria, Afghanistan, South Sudan, Myanmar and Somalia.
People fleeing violence in Syria form the largest refugee group in the world today. Since the war began in 2011, more than half the Syrian population—13 million people—have been forcibly displaced. Faced with an uncertain future, Syrian refugees rely on Catholic Relief Services and our partners for their basic needs, such as food, shelter, medical care and education.
In August 2017, more than 700,000 Rohingya refugees fled Myanmar for neighboring Bangladesh, expanding the country's refugee population to nearly 1 million. Most of these refugees live at the Kutupalong‑Balukhali Expansion Site—the world's most densely populated refugee settlement. CRS has been working with Caritas Bangladesh since the onset of the crisis to provide wide‑ranging support including safe shelter for families, water, sanitation and hygiene supplies, and counseling and education for vulnerable women and children.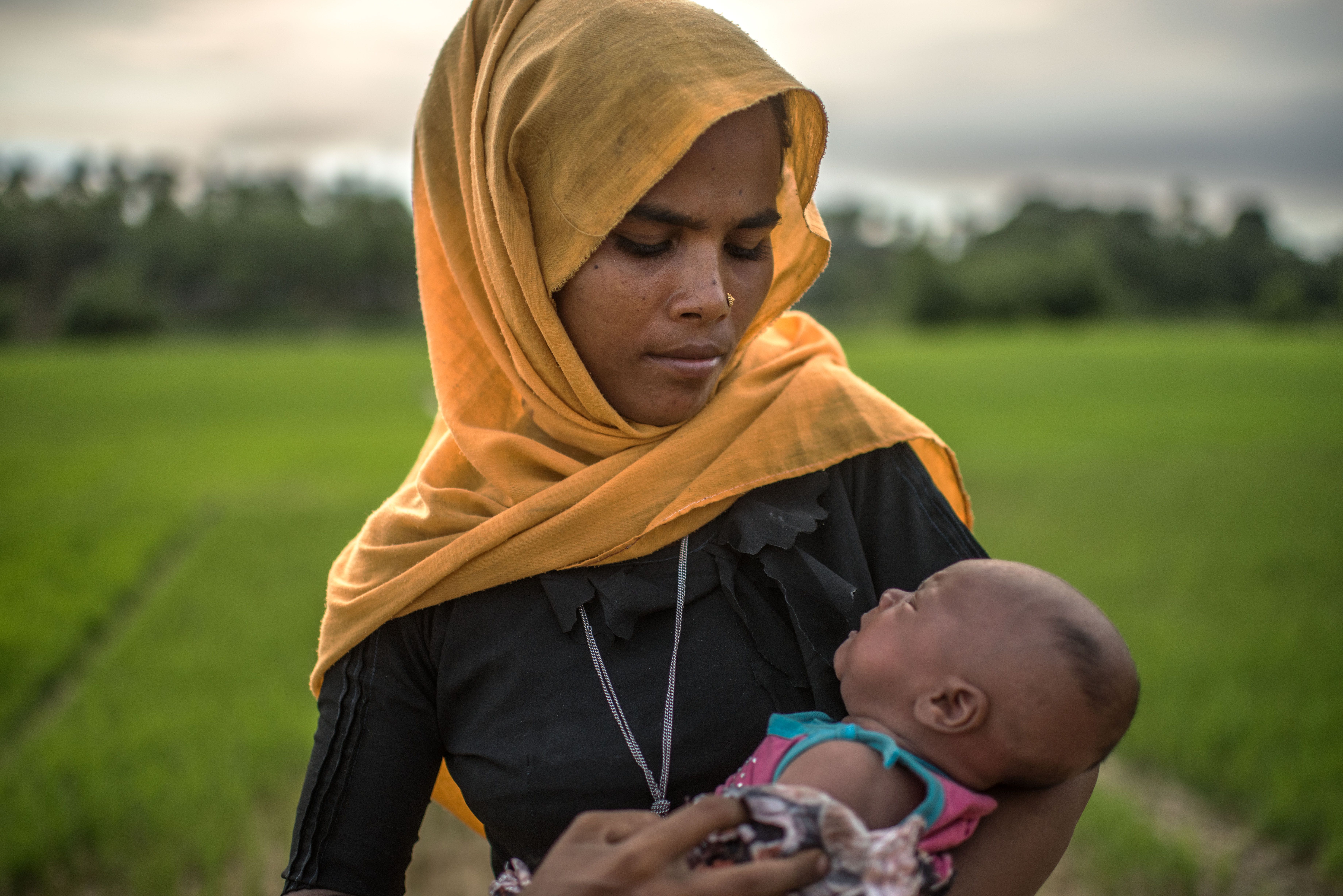 Photo courtesy of Tommy Trenchard/Caritas
In Africa, it's not just conflict that's driving the displacement, but also drought and hunger. Famine has been declared in parts of South Sudan, forcing more than 2 million people to flee to neighboring countries while nearly 2 million more remain internally displaced. Some live in "tent cities," with international assistance their only means of getting food and water.
In other parts of the world, the forces driving displacement have persisted for years. In Central America, crime and violence driven by drug cartels and gangs have made the number of people forced to flee their homes in search of safety grow by 10 times in the last five years. Many of those who have fled are children.
During this global pandemic, CRS is supporting refugees by educating communities about COVID-19, ensuring safe social distancing practices in our programming, installing handwashing stations and providing educational materials for refugee children while schools are closed.
Nearly 37,000 people are displaced every day. That is 37,000 unique and tragic stories of men, women and children seeking peace and hope. They need our prayers, compassion and support.
LEARN MORE ABOUT MIGRATION
"The human tragedy that is forced migration is a global phenomenon today. This crisis which can be measured in numbers and statistics, we want instead to measure with names, stories, families."
—Pope Francis