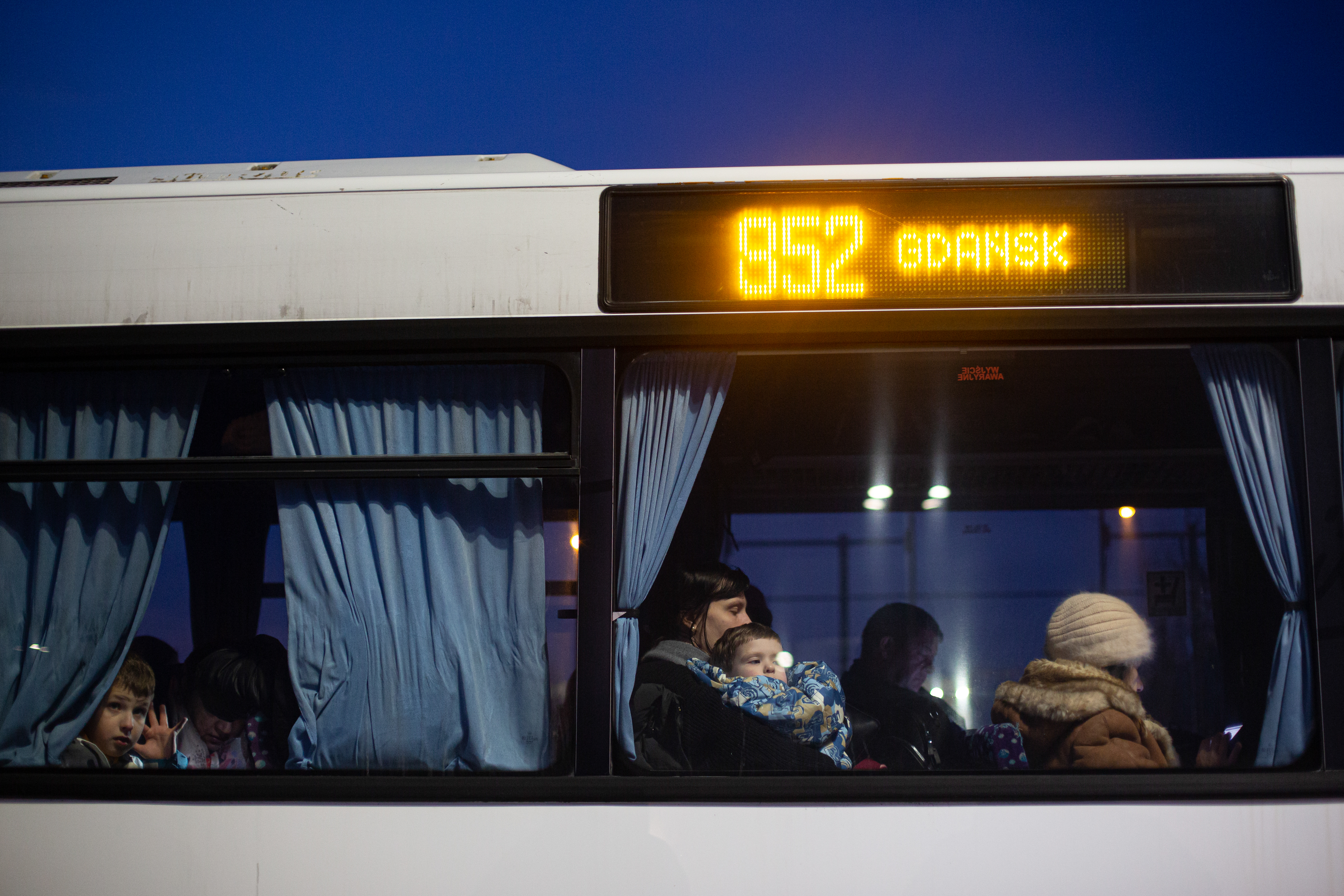 World Refugee Day
WHEN IS WORLD REFUGEE DAY 2022?
World Refugee Day is celebrated every year on June 20.
Give Today to Help Refugees
Why do we celebrate world Refugee Day?
We celebrate World Refugee Day to honor our refugee sisters and brothers and to pledge our support for all people who are displaced around the world. 
Our faith teaches us that every person is created in God's image and that we must treat all people with dignity and respect. Catholic social teaching reminds us of God's preferential option for people who are poor and vulnerable. And Scripture repeatedly says to welcome and care for the foreigner and others who are especially vulnerable.
As our displaced global family members seek safety and opportunities they cannot find in their home countries, let us take action to support them and to address the issues that contribute to this global humanitarian crisis.
Advocate Support for Refugees
What is a refugee?
A refugee is a person who has been forced to flee his or her country because of persecution, conflict or violence. Internally displaced people have fled violence but are still in their home country. According to the UN Refugee Agency, war and ethnic, tribal and religious violence are leading causes of refugees fleeing their countries.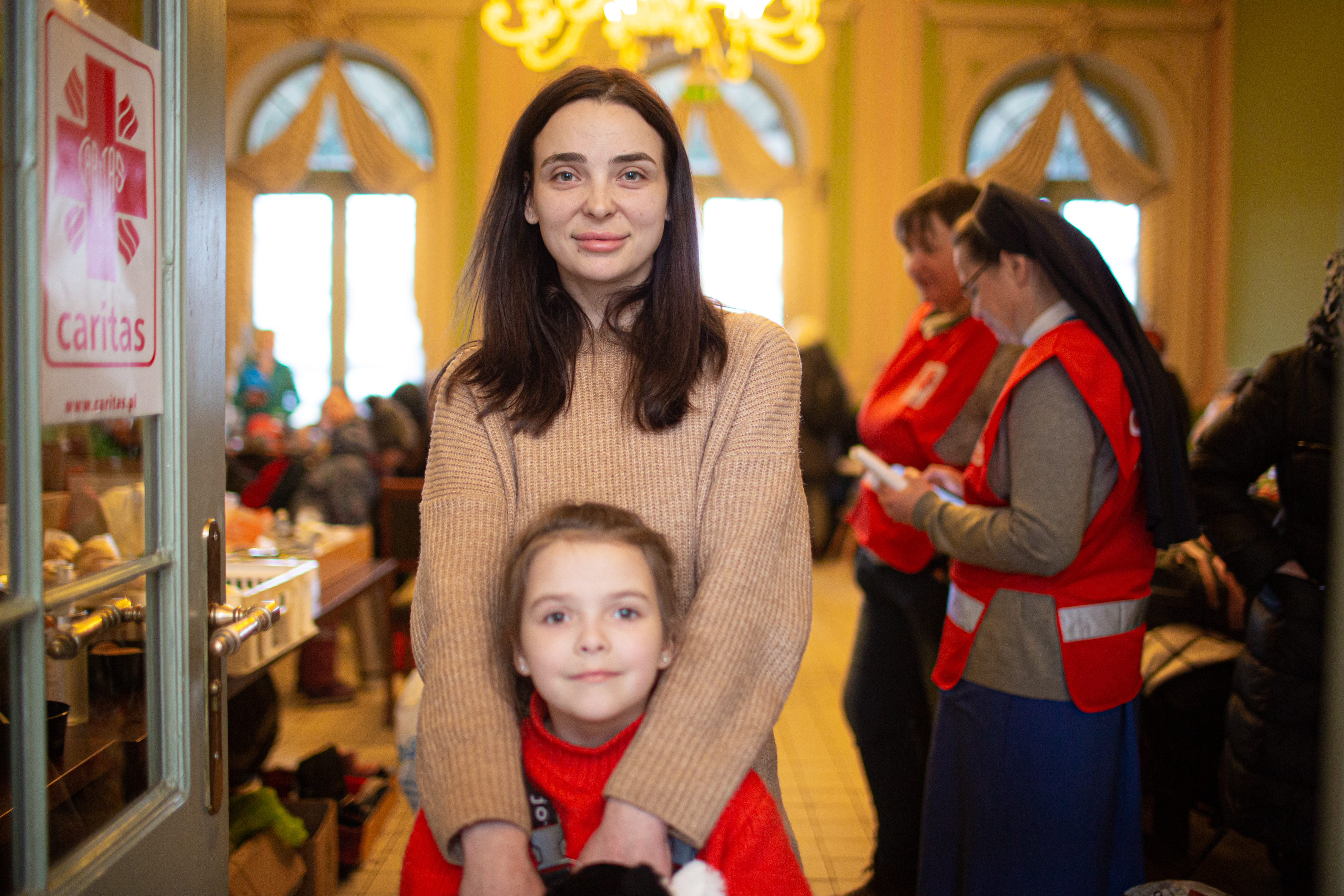 Lili and her 6-year-old daughter Ilyana fled their home in Kiev when the war in Ukraine began. They waited for eight hours at the Ukraine-Poland border in sub-zero temperatures before being able to cross and find safety at a Caritas center. Photo courtesy of Philipp Spalek/Caritas Germany
How many Refugees are in the world?
As of mid-2021, there are more than 26 million refugees worldwide. Half of the world's refugees are children. This number does not include more than 6.5 million people who have fled Ukraine since the beginning of the war.
Nearly 85 million people have been forcibly displaced worldwide. More than 30,000 people are displaced every day.
WHAT CHALLENGES DO REFUGEES FACE?
Refugees often experience difficult and dangerous journeys as they flee their home country, cross borders and seek refuge in other countries. Taking only what they can carry, they depend on the generosity of the host country, host community and humanitarian agencies to meet basic needs like food, shelter and clean water.
Hunger, climate change and the COVID-19 pandemic are some of the biggest challenges facing refugees today. Increasing food insecurity resulting from supply chain disruptions, drought, inflation and the war in Ukraine threatens vulnerable communities around the world, especially refugees.
Refugees are living on the frontline of the climate crisis. Persistent drought and flooding and rising sea levels make land uninhabitable and displace entire communities. The World Bank predicts that climate change could displace more than 200 million people by 2050.
Refugee settlements often lack sufficient hygiene supplies like soap and clean water and are overcrowded, making social distancing difficult. Refugees may also struggle to access social services and have frequently been the last group to receive COVID-19 vaccinations despite their increased vulnerabilities.
What are some of the most pressing Refugee crises right now?
Visit CRS' Press Room to learn about current refugee emergencies and how CRS is responding.
Millions have fled Ukraine following Russia's invasion of the country, creating one of the fastest moving and large-scale humanitarian crises in recent memory.

Venezuela: The Largest Crisis in Latin America

Since 2015, Venezuela has been facing an economic and social crisis, causing more than 3 million people to flee the country.

Rohingya Refugees in Bangladesh

More than 1 million Rohingya refugees have fled to Bangladesh and are beginning to adapt to their new lives despite challenges like climate change.

Even as many Syrian refugees have returned to their country, millions more remain in neighboring countries due to continued fighting and instability.
"The human tragedy that is forced migration is a global phenomenon today. This crisis which can be measured in numbers and statistics, we want instead to measure with names, stories, families."
—Pope Francis
How to Help Refugees
Your gift enables CRS to help refugees and other displaced people with basic necessities like clean water, medical assistance, shelter and food—especially critical now as the global hunger crisis worsens. We also work with partners to provide education, counseling and job support so that families can heal and thrive. Give today to continue making this lifesaving work possible.
Your voice is an important tool for supporting our displaced global family members. Email your members of Congress to advocate assistance for refugees—including lifesaving food aid—and to address the root causes of forced displacement.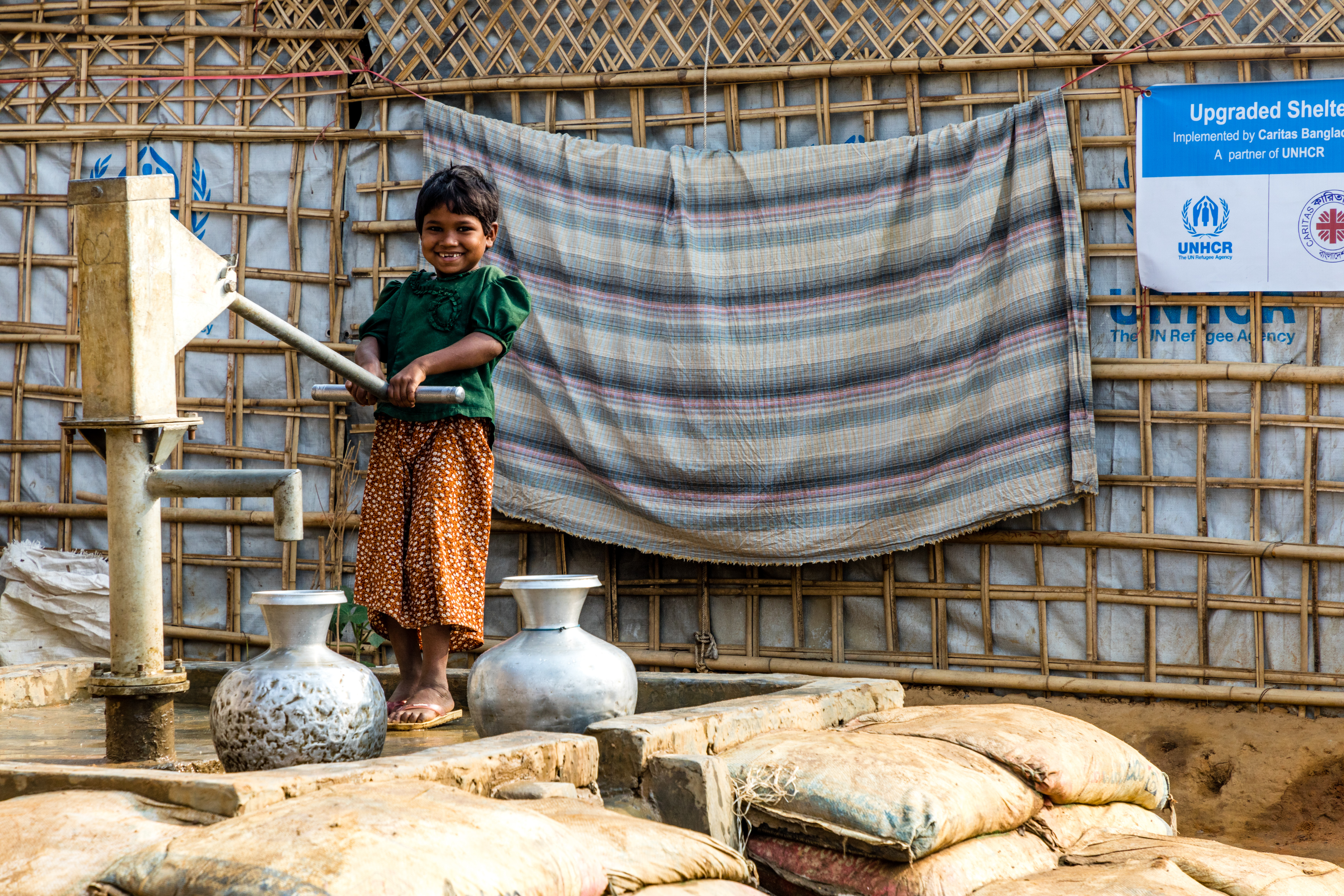 Photo by Christopher Reichert/CRS
Millions of our sisters and brothers are on the move around the world, 
Not by choice, but by desperation. 
For those forced to flee violence, 
We pray they find safety. 
For those seeking economic opportunity, 
We pray they find secure livelihoods. 
For those trying to support and protect their families, 
We pray they find communities to embrace them. 
For those searching for peace and hope, 
We pray that we may be bearers of the Good News. 
We are called to be prophetic advocates in this world. 
To call out injustice and be heralds of Truth and Love. 
We pray that all migrants, refugees and displaced persons 
May find safe and loving communities 
And the opportunity to thrive. 
And we pray that we may have the courage to stand and act 
In defense of human dignity for all our sisters and brothers in need.