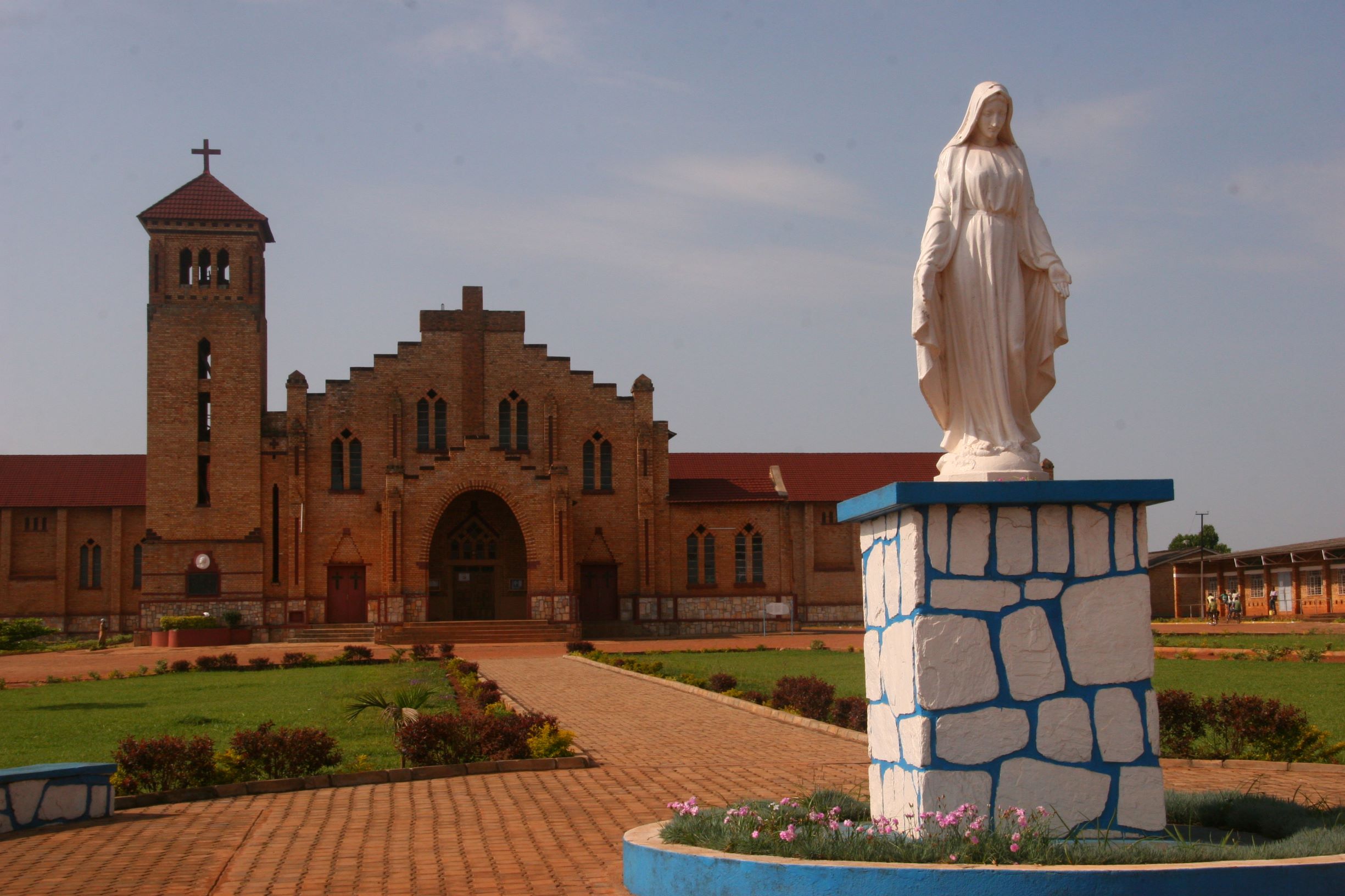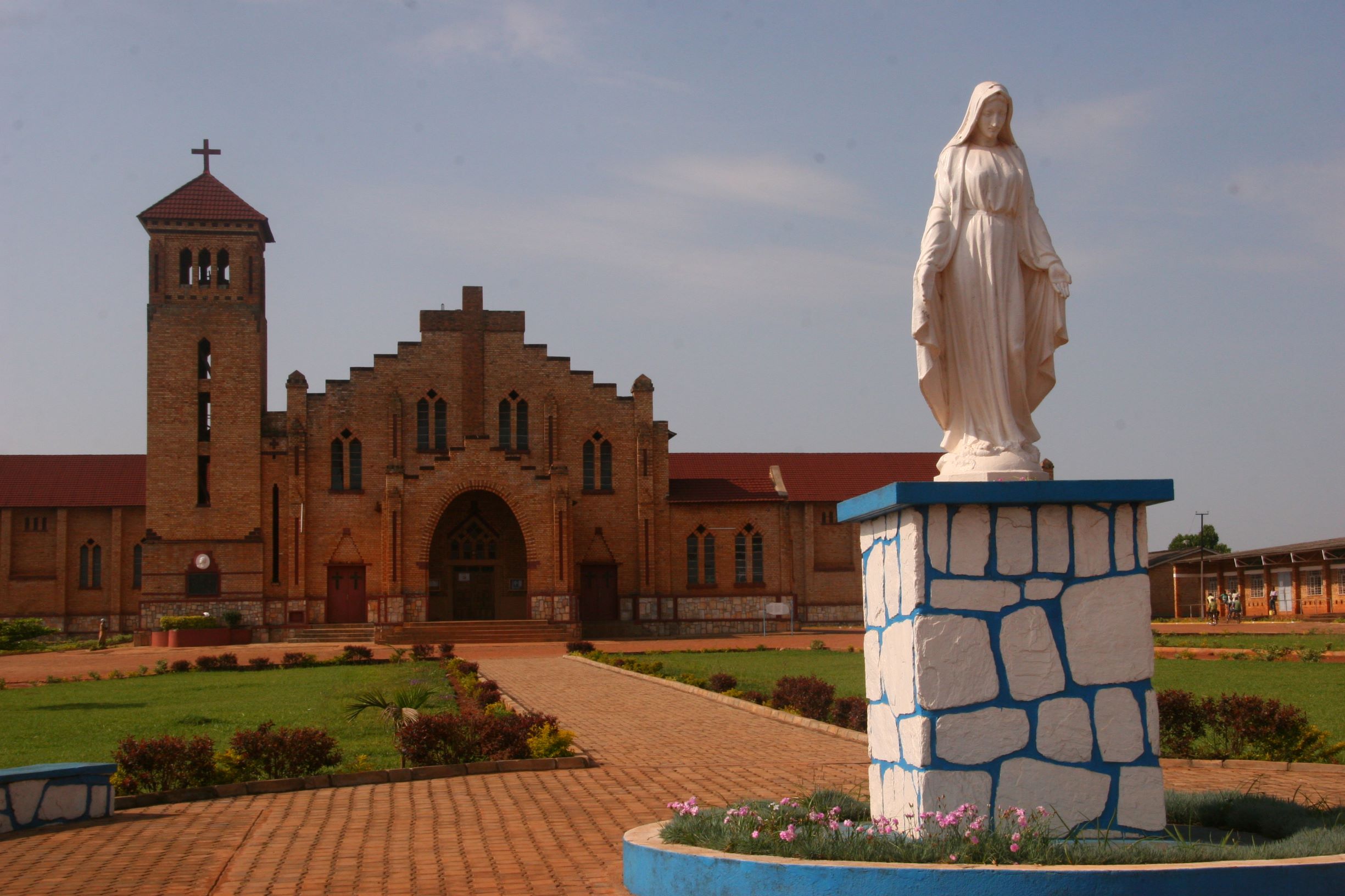 The Immaculate Conception: Preparing Mary for Motherhood
Helen Blakesley/CRS
The Immaculate Conception—the moment Mary was conceived without original sin in her mother's womb—prepared her to become the Mother of God. Mary's freedom from sin and perfect holiness created a worthy temple in which Jesus could be conceived. But Mary was also human, and like every mom with her first child, she experienced the joys and struggles of new parenting.
The Immaculate Conception was celebrated as early as the seventh century in the Eastern Church and is now a Solemnity and holy day of obligation in the Roman Catholic Church. As we celebrate this Marian feast day, we ask for Mary's intercession for all mothers around the world caring for their children.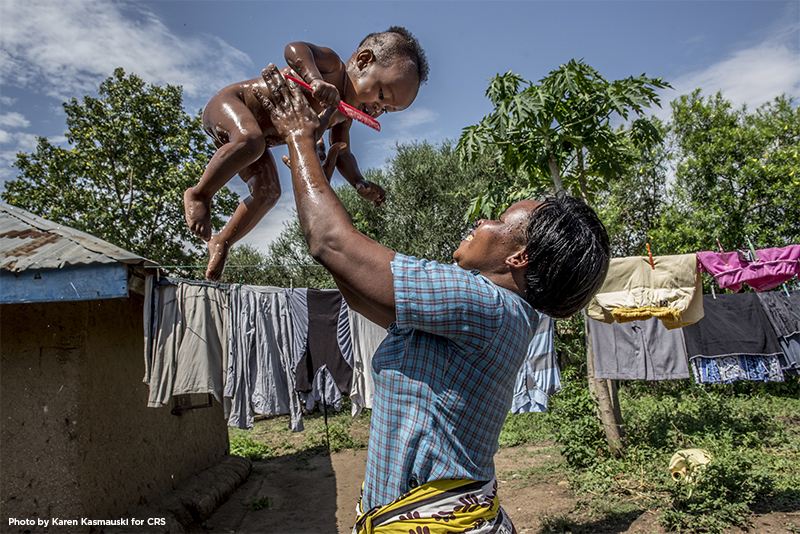 In the village of Kuloch, Kenya, Rosemary Odhiambo plays with her 1-year-old daughter Aggy after giving her a bath. Rosemary participates in a CRS-supported mothers' group that teaches new moms how to care for their children and functions as a social support network. The group, funded through the Conrad N. Hilton Foundation THRIVE II program, teaches mothers how a child develops in the womb, how to play with a newborn and how to nourish growing babies. Group participants learn fundamentals of parenting such as nutrition, hygiene, positive discipline and identifying developmental milestones.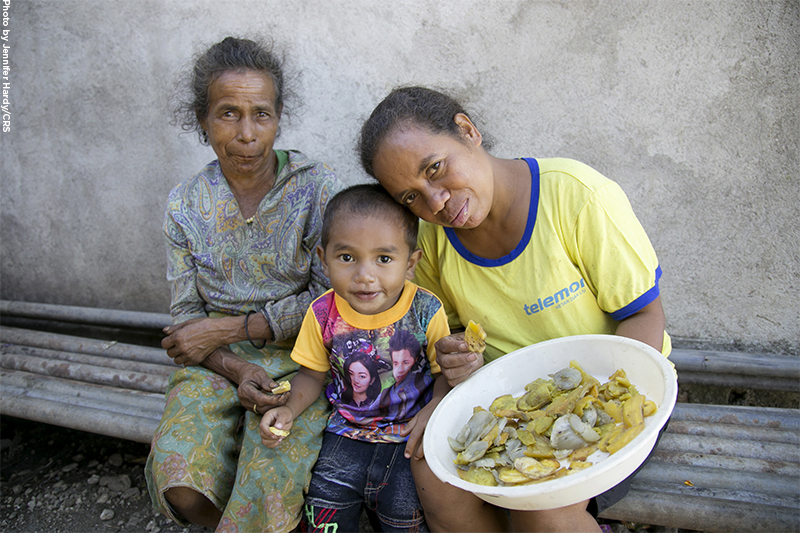 Agostinha Dionisia da Costa, right, sits with her youngest son Danio, 3, and mother Madalena. Agostinha lives in East Timor, which has one of the world's highest rates of stunting among children under age 5. CRS is addressing maternal and child nutrition in East Timor through caregiver groups that teach families how to grow and incorporate nutrient-rich foods into rice and maize-based meals. The World Bank-funded project also facilitates home visits with mothers and pregnant women to answer questions and encourage good nutrition practices. Agostinha works with pregnant and nursing women in one of these groups to teach the importance of good nutrition and how to cook nutritious meals.
Rosa Pablo Perez, her son Salvador Pérez Pablo, 6 months, and Patrocinio Pérez y Pérez are part of the CRS SEGAMIL program, which focuses on food security in the first 1,000 days of life in La Reforma Village, Guatemala. The program enhances access to food for thousands of families and reduces chronic malnutrition in children in their first years. In Guatemala, 4 out of 10 children suffer from malnutrition.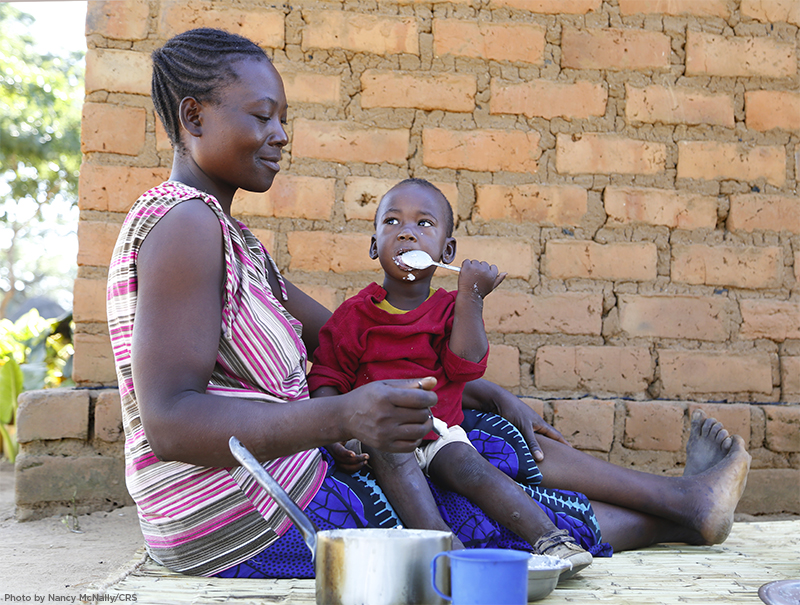 Evelina Banda feeds her son Steven, 16 months, in the Petauke District of eastern Zambia. Evelina is enrolled in a mothers' group supported by CRS and Caritas Chipata that brings women together to learn about nutrition and healthy meal preparation. The group aims to reduce hunger and improve nutrition for nursing women and children under age 2. Evelina is thankful for what she has learned—Steven is growing up smart, healthy and strong.

Remembering Mary as the perfect Mother to our Lord, we pray:
Lovely Lady dressed in blue—
Teach me how to pray!
God was just your little boy,
Tell me what to say!
Did you lift him up sometimes,
Gently on your knee?
Did you sing to him the way
Mother does to me?
Lovely Lady dressed in blue—
Teach me how to pray!
God was just your little boy,
And you know the way.
—Mary Dixon Thayer

Consider helping mothers in need care for their children.