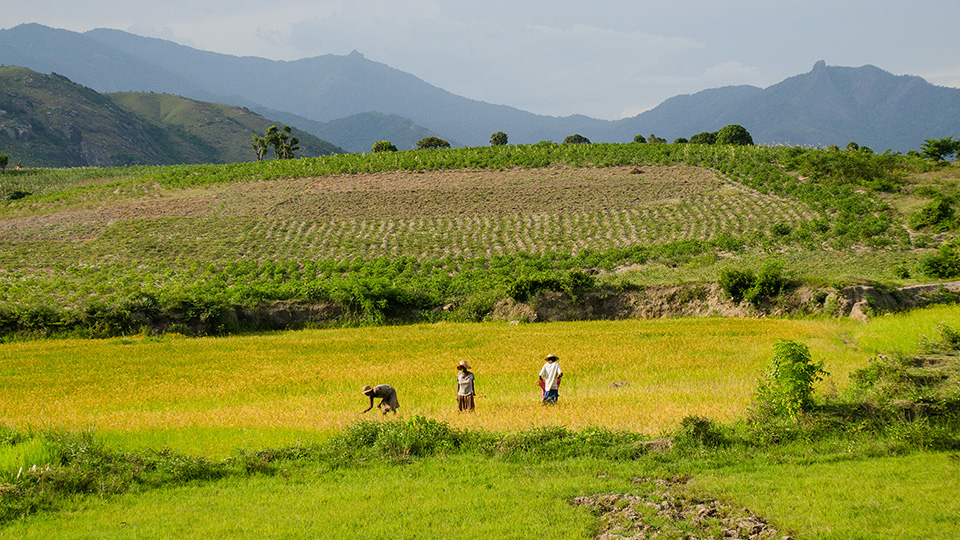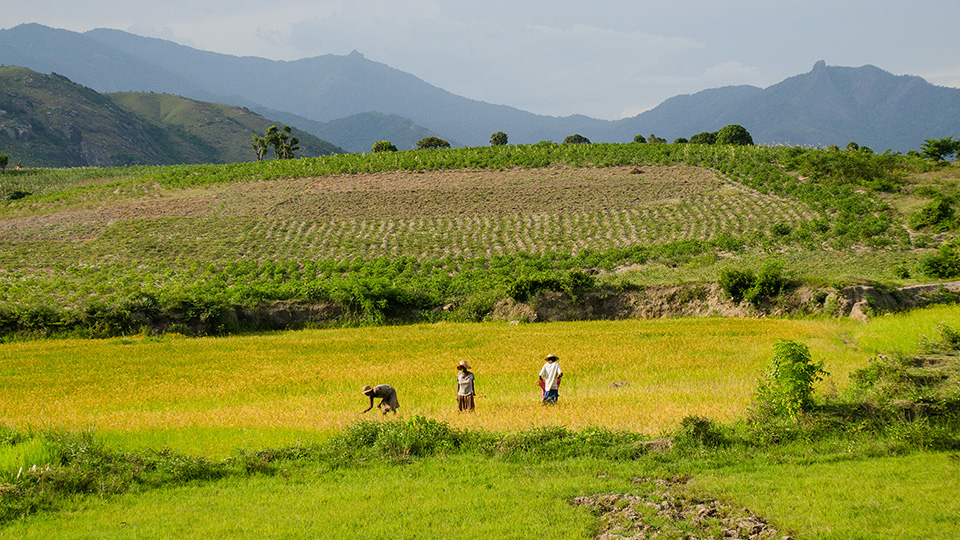 Madagascar Trip
Madagascar: May 19 – May 26, 2019
Situated off the southeast coast of Africa, Madagascar is the fourth largest island in the world. Often called the 'Great Red Island' for its dark-red clay soil, it was formed in isolation, explaining its biodiversity and unique wildlife. In addition to the famous lemur, thousands of other unique flora and fauna cover the island. Despite its natural beauty, the country has experienced cyclical political crises since its independence in 1960 and frequent disasters have contributed to challenges with development.
CRS began working in Madagascar 55 years ago in 1962 and continues to work with local Church partners to serve the most vulnerable communities. The country program currently focuses efforts in agricultural livelihoods, health and nutrition and emergency response. Part of our exciting work in agriculture is helping farmers improve their skills in cultivating high-value spices like vanilla, cinnamon and black pepper. This helps farmers join forces in cooperatives, linking them to viable, sustainable markets and increasing household incomes.
Join us on a trip to Madagascar and see how CRS helps build strong, resilient communities. While the itinerary may change, possible destinations include:
A visit to a farmer cooperative near the coast town of Tamatave to experience how CRS helps farmers link to markets.
Brickaville, where CRS is helping communities rebuild after three consecutive cyclones in 2017.
Foulpointe, where CRS supports an integrated education project that improves student literacy while providing school meals and other important improvements.
An overnight stay in the Andasibe rainforest, where nearby efforts teach communities about conservation and protecting the environment.
If you have any questions related to travel with CRS or are interested in taking care of this opportunity, please contact [email protected].
<Back to Journeys of Hope Home