Policy Team
Photo by Oscar Leiva/Silverlight
Policy Team
The policy team, based in Baltimore, Maryland and Washington D.C., focuses on developing CRS' policy positions through research, analysis and writing, on issues including advancing local leadership, forced displacement, climate change, food security and nutrition, markets and cash, conflict and fragility and peace in the Sahel.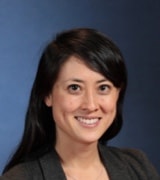 Emily Wei
Director of Policy
Emily brings strategic direction and leadership to the policy team's work, while helping to set agency policy priorities, drawing from the depth and breadth of the agency's work in communities around the world. Emily has more than 15 years' experience, working in Geneva, South Africa, Ghana and Malawi. Before coming to CRS, she was an International Fellow with the Congressional Hunger Center in Malawi with CARE and spent her policy year with Mercy Corps in Washington D.C. She holds a B.A. in anthropology from Harvard University, an M.A. in public policy from Duke University, and a law degree from Fordham University.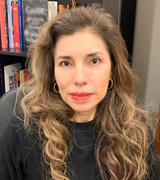 Gina Castillo
Senior Research and Policy Advisor
Dr. Gina Castillo is the Climate Policy and Research Advisor with responsibility for identifying, analyzing, and translating evidence from CRS's programs to advance equitable climate policies that empower and enhance the resilience of vulnerable and marginalized groups. Gina joined CRS in 2022 bringing more than 18 years' experience in the non-profit sector working at the nexus of program strategy, research, and policy. Before coming to CRS, she was with Oxfam America where among other things she initiated the agency's work on climate change programming, provided strategic oversight to the agency's agriculture portfolio and co-led Oxfam International's resilience knowledge hub. She holds a Ph.D. in anthropology.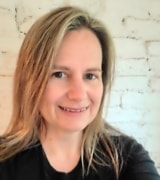 Meghan Armistead
Senior Research and Policy Advisor
Meghan is the senior research and policy advisor, focused on identifying, analyzing, and translating evidence from the field for improved humanitarian and development policy. Her current portfolio focusses on local leadership, localization, civil society and aid reform. Over the past 20 years, Meghan has worked with community, faith-based, and national organizations in the U.S. and overseas to forge and strengthen partnerships, to assess and strengthen organizational capacities, and to identify and scale civil society innovation and leadership. She has been an NGO development volunteer with the Peace Corps in Haiti and worked for Lutheran World Relief. She has a B.A. in history from Tufts University and an M.A. in international development and economics from the Johns Hopkins School for Advanced International Studies.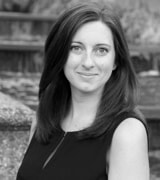 Sara Higgins
Research and Policy Advisor II
Sara supports the policy team through identifying and building out research opportunities and grounding policy recommendations in evidence and country program experiences. Her portfolio includes food security, nutrition, and market-based approaches. Sara has over 10 years of experience working in the field of public health, including two years as a Leland Hunger Fellow with CRS, leading healthcare transformation efforts for the Veterans Health Administration, and working in community health with indigenous populations in Guatemala with the U.S. Peace Corps. Sara holds an MPH in International Health and Development from Tulane University and a B.S. in Zoology from the University of Wisconsin-Madison.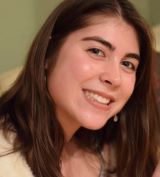 Madison Sasman
Policy & Advocacy Coordinator
Madison provides administrative, logistical, operational, and programmatic support to advance the department's advocacy strategy. Prior to CRS, she worked at the International Institute of New England, where she connected refugees with resettlement services and community resources. Her past experiences include supporting participatory community development research in the Dominican Republic. Madison holds a B.A. in Public Policy from William and Mary, with a minor in Hispanic Studies.