Meet Recent CRS Interns
Morgan Gruenewald
Villanova University
BA in Political Science and Economics
May 2016
Morgan Gruenewald, Learning Unit
Summer 2014
Describe your internship experience.
I interned in the Learning Unit, a part of Talent Development and Human Resources that develops eLearning courses for CRS staff around the world. During my internship, I was able to develop new skills in quality testing and SharePoint management, to attend and learn from events at headquarters, and to form strong relationships with my supervisor, with other staff, and with other interns. The CRS internship program has a strong focus on professional development, and facilitates and encourages both all-intern events and informational interviews with staff across the agency.
Describe any specific projects that you worked on during your internship.
My primary responsibilities during my internship included creating and implementing a protocol for archiving completed eLearning projects, curating resources for and revising the Learning Unit's SharePoint page, testing and reviewing project-management software for the team's use, and quality testing new eLearning courses. I still work with my supervisor on a consultancy basis, doing quality assurance and development for eLearning courses.
How will your experience at CRS influence your future personal and career plans?
My experience at CRS had a positive impact on my future plans before my internship was even over. I spent the semester after I worked at CRS studying abroad in Uganda, and during my internship I was able to interview two CRS employees who had previously worked in Uganda and who gave me incredibly helpful advice for my upcoming experience. My internship helped me to secure a research position with Save the Children while I was in Uganda, and it has opened more doors within CRS as well. I still work for CRS as a consultant, I am the President of my campus chapter of Catholic Relief Services Ambassadors, and I will be working with CRS this summer on a water, sanitation and hygiene program in Madagascar. During my time at CRS, I engaged with staff who offered career and graduate school advice, gave book recommendations, and shared stories of their professional and personal journeys, all of which have helped me form a clearer vision for my own future.
What advice do you have for other students seeking an internship at CRS?
Bring passion, openness and a willingness to learn, and you will thrive. Attend events even if they don't exactly align with your interests; I have little interest in working in emergency response, and a presentation I attended about CRS's response to Typhoon Haiyan was one of the most interesting things I did that summer. CRS staff truly respect and appreciate their interns, and they will gladly answer your questions, whether you're asking "How do I book a meeting room using Outlook?" or "I think I'm interested in the use of mobile technology in global health projects; who would be good to talk to?"
---
Ben Backe
Towson University
BA in Communication Studies
December 2014
Ben Backe, Communications
Summer 2013 and Summer 2014
Describe your internship experience.
My summer internship in the communications department of CRS headquarters in Baltimore was an incredible experience. During my few months at CRS, I had the opportunity to participate in a huge diversity of projects, as well as work with a truly extraordinary group of professional men and women. At the time, I was a senior in college, and my internship at CRS proved to be the ideal place to hone my communications skills and prepare myself for a profession in relief and development work. It was also a tremendous amount of fun. In between spending time with my coworkers and laughing with the other interns, I was thrilled every day to come to work.
Describe any specific projects that you worked on during your internship.
One of the most extraordinary projects I had the opportunity to participate in was assisting in the production of CRS' online web radio broadcast "World Report." As many of CRS' international staff return to HQ from time to time, the World Report served as an opportunity for us to interview them about their experiences in the field, and then share their stories with our listeners. As a part of the production team, I was involved in many of the steps, from developing interview questions to actually conducting interviews in our recording studio, and later choosing the audio segments for the final product.
How will your experience at CRS influence your future personal and career plans?
My experience at Catholic Relief Services truly affirmed for me that communications in the relief and development field is the profession that I wish to pursue. In addition, I learned at my internship the skills I have needed to make myself marketable to future employers in the field.
What advice do you have for other students seeking an internship at CRS?
My advice would be to do what you do in so many other aspects of your life: be authentically yourself, throw yourself totally into whatever task is set before you and enjoy every minute of it. What CRS looks for most in employees is someone who cares deeply about the mission, and is proactive in moving it forward. Be creative, innovate, and dare to suggest a new idea.
---
Meagan Sievers
Loyola University
BA in Computer Science and History
May 2015
Meagan Sievers, Data Entry and Project Support
Summer 2014 — Spring 2015
Describe your internship experience.
During my internship, I learned more about CRS' overseas projects, nonprofit management and the use of technology in international development. The staff on my team was very supportive in helping me to learn and improve throughout my internship. I formed friendships with my fellow interns, and we enjoyed fun outings together at nearby Baltimore spots, such as the Inner Harbor and Lexington Market.
Describe any specific projects that you worked on during your internship.
I worked on data migration for "Project Gateway" with the Global Knowledge and Information Management department. I worked with data pertaining to CRS' overseas projects and partner institutions. As a computer science major, working with "Project Gateway" was the perfect opportunity to put my skills to good use and to learn more about information management.
How will your experience at CRS influence your future personal and career plans?
My experience at CRS influenced my desire to work for an international development organization in the field of technology. Since my internship, I have been working on a computer science undergraduate research project studying solutions to internet connectivity in developing regions. CRS opened my eyes to the intersection of technology and international development.
What advice do you have for other students seeking an internship at CRS?
Take advantage of all the opportunities to meet and listen to the interesting people that work at CRS! I attended many brown-bag events where I was able to learn more about the work that CRS employees are doing around the world.
---
Tina Hailemichael
Addis Ababa University BA in Computer Science and History
August 2007
Tina Hailemichael, Data Entry and Project Support
Summer 2014 — Summer 2015
Describe your internship experience.
CRS is an organization with a diversified environment, and I got to work with staffs from different part of the world. This gave me a great opportunity to learn about different cultures and about job ethics. My supervisor was very helpful during my internship and I got to learn a lot. I enjoyed my stay as an intern.
Describe any specific projects that you worked on during your internship.
During my internship period, I was working on "Project Gateway," an Overseas Operations-led systems initiative built on a cloud-based platform called Salesforce, created to tracking sales, customer relationship management, revenue and reporting.
How will your experience at CRS influence your future personal and career plans?
Beside the professional experience I achieved, I learned how to plan and accomplish goals in a timely manner. This is an essential lesson that I get to use for the rest of my personal life and career.
What advice do you have for other students seeking an internship at CRS?
CRS is a great organization to learn and develop professionalism with welcoming and helpful staff. I encourage everyone to join and get a lifetime experience.
---
Rachel Geiman
American University
BA in International Studies
December 2013
Rachel Geiman, Fellowships, Internships, Volunteers
Summer 2012 and Summer 2014
Describe your internship experience.
I was lucky enough to intern at CRS for two summers. The first summer I worked for the advocacy team and split my week between the Baltimore and DC offices. The second summer I worked with HR, helping to coordinate all things related to the International Development Fellows program which sends highly qualified fellows overseas to work with CRS for a year.
I consider both of my summers at CRS to be the best internship experience I've ever had. The internship program is very well designed—interns work on projects within their department, but also have structured time to get to know one another and work together on a project of their own. We were encouraged to set up informational meetings with other staff to learn more about international development and how CRS works. Everyone we met was incredibly nice, helpful and interesting.
Describe any specific projects that you worked on during your internship.
During my second summer, most of my time was dedicated to planning and implementing a 6-day training for IDFP fellows transitioning to new jobs in the field. I helped with a range of tasks, including creating binders and handouts for the training sessions, ordering food, scheduling facilitators for the training and lunches with CRS executives, creating promotional flyers and brochures, scheduling travel for the incoming fellows, and writing an invitation letter for a fellow to bring to the U.S. embassy so that she could secure her visa for the trip.
What advice do you have for other students seeking an internship at CRS?
CRS is a great place to work. It's clear that the employees (and interns!) are highly valued and well cared for. No matter what department you work for, you'll have the opportunity to meet dozens of interesting people—take advantage of that and everything else CRS has to offer while you're here! Keep an open mind, work hard, and this will easily be one of the best internships you'll ever take.
---
Ariana Tuchman
Georgetown University
MA Global Human Development
May 2015
Ariana Tuchman, CRS Madagascar
May 2014 – August 2014
Describe your internship experience.
As a graduate student intern, I sought a taste for what it would be like to serve as a program manager with a large international nongovernmental organization like Catholic Relief Services. During my 12-week internship with CRS in Madagascar, I worked on several projects related to disaster management and food security as well as a smaller project on child protection.
Describe any specific projects that you worked on during your internship.
My supervisors in Madagascar gave me the opportunity to contribute in meaningful ways and also to learn about the impact of CRS' work through a 2-week field visit of a remote project site. When I wasn't busy in the office, I had plenty of opportunities to explore Madagascar's unique fauna and flora, to experience life in Antananarivo, and to make friends with my Malagasy and American colleagues.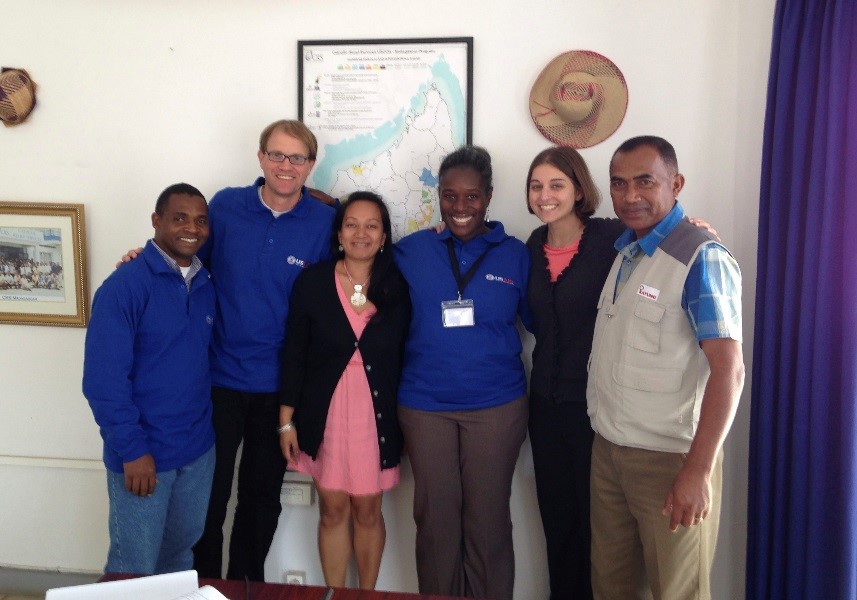 Ariana with the CRS Madagascar team
How will your experience at CRS influence your future personal and career plans?
My experience at CRS contributed to my project management skills, which have already proven valuable as I complete a consultancy with Mercy Corps as the capstone project for my graduate program. My internship in Madagascar also reinforced my desire to work for an international NGO in an overseas position after I complete my master's degree. I was truly inspired to serve on such a diverse team united by the common mission of promoting human development, and I'm excited to commit myself to a long-term career in this field!
What advice do you have for other students seeking an internship at CRS?
Be flexible! Some of the most fascinating and meaningful projects I helped on over the summer were not part of my original scope of work. Also, spend time getting to know the national staff. I was lucky to be able to share lunch almost every day with a mix of international and national staff, and I learned so much about Malagasy culture from those conversations. Finally, remember that you're there to learn as much as you are to contribute. It can be tempting to stick to tasks you're already comfortable with, but you'll get more out of your internship if you're willing to take on new roles that will challenge you.
---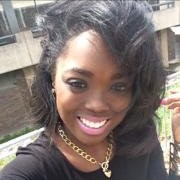 Jasmine Morrisey
Morgan State University
BA in Human Resources
May 2015
Jasmine Morrisey, Fellowships, Internships and Volunteers
Spring 2015
Describe your internship experience.
As a senior in my last semester of undergraduate studies, my main focus was to gain as much experience as I could before I moved onto the next chapter in my life. Working with a company like Catholic Relief Services with such a passionate mission and purpose was great! Although my field is Human Resources and I did not work directly with International Development, I assisted in placing qualified people in positions to help make the world around us a better place. I worked with one of CRS' biggest programs, the International Development Fellowship program. I gained important exposure to HR principles, recruiting practices and selection processes. Everyone at CRS makes you feel welcome and is open to aiding you to be the best intern you can be.
Describe any specific projects that you worked on during your internship.
I worked with the International Development Fellowship program. I assisted with arranging logistics for a 2-day interview process with over 30 candidates. Candidates came from all over the country and overseas. I created personal biography sheets, scheduled travel arrangements and hotel stays, compiled folders and packets for the candidates and interviewers, and more. I also assisted in a variety of administrative tasks during the recruitment and selection process.
What advice do you have for other students seeking an internship at CRS?
I would advise other students to be passionate and understand the work and mission of CRS as well as the impact the work has on the world. Take advantage of the training, workshops, and brown-bag information sessions that are offered. I would also advise students to network and be open-minded. You come in contact with so many different people at CRS, and the opportunities can be endless.
---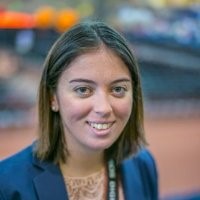 Siobhan Cooney
Villanova University BA in Theological and Religious Studies
May 2014
Siobhan Cooney, Major Gifts
Summer 2013 and 2014
Working with CRS last summer was one of the most fulfilling experiences I have had. I worked in the Major Gifts Unit in Baltimore. Everyone opens their arms out to you and wants to help you and include you in any way they can. I spoke with people who were working abroad; I sat in on staff meetings for my unit; and I worked on projects that would provide interaction with the donors. The summer helped me to see what CRS really does and how it continues to do such amazing work in our world. Being able to work in a place that views you as a contributor and not just an intern is a gift to anyone looking to intern with CRS. Not only did I gain work experience, I gained knowledge about CRS and I gained friendships with my coworkers.
Testimonials from other CRS Interns:
"Typically, college GIS programs at the undergrad level do not have the ability to teach GIS server development, so getting a chance to work with those applications at my skill level was a unique opportunity."
—Matthew Pagan, GIS server integration, summer 2014
"This was truly a great experience. I have learned so much and that learning was done in a truly positive and accepting atmosphere. The internship program allowed me to get to know this agency better while having the support of fellow interns and staff from HR."
—Clare Pressimone, legislative affairs, summer 2013
"The most rewarding aspect of the internship program for me was being able to help develop a community-giving project and give advice from the perspective of a college student. I've come to realize how extraordinarily important it is to engage college students with the work of CRS, not only for the sake of the organization, but to raise basic awareness on important global issues. I was able to sit in on staff meetings, which helped me understand how to strategize and combine ideas with a group of people. Working for CRS this summer was a great experience and an amazing steppingstone for me."
—Martha McKinley, regional outreach, summer 2014
---
Internship experience update
Sean Kenney
Fordham University
MA in International Political Economy and Development
January 2015
Sean Kenney, CRS Uganda intern
January — July, 2015
March 21, 2015 — I am approaching the midpoint of my CRS internship in Uganda. The internship has been a tremendous learning experience on multiple fronts. In the past month I have been preparing and finalizing project reports, assisting with business development opportunities, and furthering relationships with my colleagues.
CRS Uganda received the final technical report for the Emergency water, sanitation and hygiene project from the implementing partner. The report summarized the project activities and highlighted the achievements against targets in the indicator performance tracking table. I am crafting the final project report while the strategic technical advisor for monitoring, evaluation, accountability and learning verifies data tabulation and findings collected from the final evaluation conducted last month. Once the STA gives the green light, I will populate the report with select findings and send it to the country manager for final review and submission.
---
Toyosi Temitope, HR learning assistant
Summer 2015
My name is Toyosi Temitope and I am a Learning Assistant 1 with the HR team. I joined CRS in June 2015 as a Project Assistant for GKIM's Project Gateway rollout. After working with the Gateway team for about a year, I moved to the Learning team in HR as an intern and later became a Learning Assistant 1. Working in CRS for the past two years has been deeply fulfilling and insightful for me, especially because CRS was my first introduction to the corporate environment in America (I had just moved to America a few months before starting with CRS in June 2015). I have been immersed in a lot of learning (and not only because I work with the Learning team. LOL).
I have been challenged to learn and use new systems and tools as well as develop new skills and abilities. But ultimately, what has been most rewarding for me is knowing that the impact of every task I complete does not end within the nexus of my team/ department but has the potential to create lasting change for humanity and our world.
---
Jamie Fico, intern, Food Security Donor Engagement
Summer 2017
My time as an intern at CRS started the summer of 2017, and well prepared me for later employment at the agency. From day one, my supervisor and team were actively engaged in my work and invested in my longer-term career goals. They wanted to help me begin to build my career in international humanitarian aid and stay involved with the agency. I was assigned projects that centered on team input and collaboration, allowing me to form relationships with other staff at CRS. I was able to get out there and introduce myself to a number of people across different departments.
My internship also incorporated shadowing the work of my colleagues and sitting in on high-level meetings and trainings that exposed me to the skills the agency is seeking. Throughout it all, my supervisor and team remained approachable and supportive. I not only learned new skills from my internship, but was accepted as part of the team. When given the opportunity to stay on as a short-term associate, the decision was easy. I wanted to remain a member of this organization.
---
Hillary Mara Consultant, PIQA-Agriculture & Livelihoods
November 2017
I started as an intern on the Agriculture and Livelihoods team in PIQA during the summer of 2017, just a few weeks after finishing my MPA at Cornell University, where I studied international development and agriculture. Though I was applying to jobs at the time, I accepted this internship opportunity as I was eager to be exposed to the operations of one of the leading NGOs in the world, and to start putting what I had learned to good use.
When I began, the program manager and staff were all open to my particular interests, such as letting me take on projects on the intersection of gender and agriculture, in addition to the projects they had identified for me. My greatest opportunity was becoming an integral part of the team of three other staff working to develop a Value Chain toolkit for CRS' work in value chain development, for which I prepared presentations and assisted in drafting the manual for a training we hosted for global staff in July.
By the time the internship was ending I was deeply involved in a few projects and I had the opportunity to continue with CRS as a Consultant. In this role, I continued my work on the Value Chain toolkit, including helping facilitate the second part of our training in Dakar, Senegal; served as a French-language translator for a delegation visiting from a USDA-financed cotton project in Burkina Faso; and took on other exciting opportunities for my professional growth.
After five and a half months at CRS, I am leaving to continue my career as a Program Officer at Millennium Challenge Corps, the federal development agency. The personal mentorship I received from each member on the Agriculture & Livelihoods team, the opportunity to use my skills and technical knowledge, and the challenge to take on new and higher-level projects have all made my time with CRS an invaluable experience. I have not yet ceased to be impressed by the staff's true commitment to assisting those who are most in need, and their optimism that good approaches in agriculture, nutrition, natural resource management, gender-sensitivity, and market linkages can help to create sustainable change. I hope to find my way back to CRS in the future!