Domestic Summer Hire/Intern Program
Are you passionate, inspired and committed to service for the common good? Are you interested in international relief and development work?
The Domestic Summer Hire/Intern program is CRS' paid, competitive program that follows standard recruitment procedures. From March- May, CRS will advertise department-specific positions on our career site. The program takes place from June to August for a period of 10 to 12 weeks or longer in some cases. Summer hires/interns work in departments across the organization and are responsible for a variety of tasks based on their skill set and needs of their departments. Summer hires/interns will receive regular guidance, direction and support from their supervisor to ensure a successful work experience. We encourage you to monitor the career site and apply (with cover letter and resume) for specific positions as they are posted. If you meet the qualifications for a specific position, we will contact you for an interview. 
Components ​
Orientation: The Domestic Summer Hire/Intern program begins with an orientation and onboarding. This is an opportunity to get to know fellow summer hires and learn about the CRS vision, mission and culture.
Brown Bag learning: CRS often has staff from our field programs come to headquarters while on leave and conduct brown bag sessions on various programming initiatives during the lunch hour. It's a great and informal way to learn what the Agency is engaged in and how we're making a difference! Summer hires are also encouraged to coordinate amongst themselves and schedule their own group lunches and create their brown bag events over topics of interest.
Agency Wide events: All summer hires/interns are welcome to participate in agency-wide events such as the Ice Cream Social, which is usually a big hit!
Application 
Summer hire opportunities are posted with other CRS job openings on the CRS Careers page.
Type "summer hire" in the search box.
Interested students are encouraged to only apply (with cover letter and resume) for summer hire posts that most closely matches their skills set. Students looking for intern opportunities (if available) are encouraged to apply (with cover letter and resume) to available internships related to their field of study and academic requirement.
Successful candidates will be notified if selected for further consideration by the hiring manager.
All applicants must be authorized to work in the United States at the time of application.
The summer internship experience 
CRS offers the opportunity to work with a diverse group of colleagues, gain exposure to international relief and development world, and build your skills and experience. With a variety of full-time summer positions becoming available within our departments, you can find opportunities to hone your current skill set or grow in new areas.
All summer hire positions are based on a 35-hour/week schedule, and the majority take place at the CRS headquarters in Baltimore, Maryland. The requirements for each position may vary, but generally speaking, our summer hires are current undergrad/grad students and students who have recently completed a bachelor's or master's degree within the last 12 months.
Important dates
Key Dates of Summer Hire/Intern Program

Program Dates
June 4, 2018- August 31, 2018
Specific jobs posted on CRS career site
March 1 – May 1, 2018
Last date to apply for summer hire program
May 1, 2018
CRS summer internships are competitive. We recommend that you apply as early as possible. 
Location
CRS summer hires are based in CRS headquarters office in Baltimore, the CRS Washington, DC office and in U.S. regional offices in California, Pennsylvania, Texas and Georgia.
CRS Regional Offices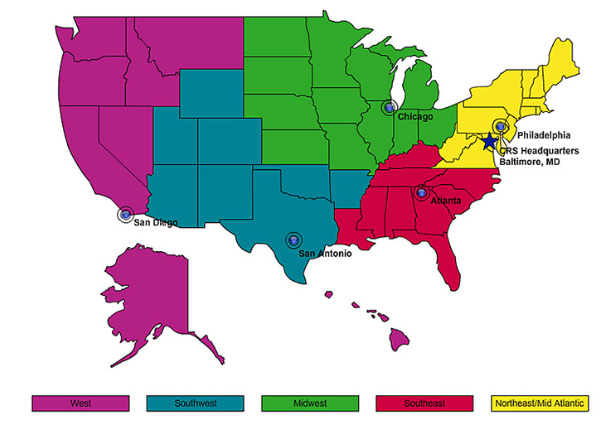 Housing and transportation
Unfortunately, CRS does not have the resources to provide or assist with housing or transportation for U.S.-based interns. Interns are expected to cover the following expenses: relocation, transportation, housing and food.