Past Egan Fellows
Photo courtesy of Kim Pozniak/CRS
---
2016
In October 2016, three Egan Journalism Fellows joined Catholic Relief Services on a two-week reporting trip to Honduras and Guatemala to cover the factors that compel people to flee for safety and security. The Northern Triangle countries of Guatemala, Honduras, and El Salvador are different than the rest of Central America because of their high instances of violence, homicide, and economic insecurity. Drug traffickers, human traffickers, local and transnational gangs plague the area, and when coupled with a lack of economic opportunities and inequality, people are forced to flee for safety and opportunity.
The programs of CRS and our partners help provide alternatives to migration through continuing education, entrepreneurship training and funding, savings and lending groups, technical agricultural support and supplies, and psychosocial help.
The Egan Journalism Fellows and Content from the Trip
Ashley McKinless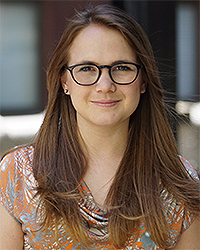 As an associate editor at America Magazine, Ashley provides on-the-ground, multimedia coverage of significant events in the life of the Church, including Pope Francis' historic trip to the United States in 2015. She is a graduate of the University of Virginia, where she earned degrees in religion and economics. Follow her at @AshleyMcKinless.
---
Judith Sudilovsky

As a freelancer report for Our Sunday Visitor and Catholic News Service, Judith is based in Jerusalem covering the Middle East focusing on religion and co-existence. Follow her at @jsudireports.
---
Robert Christian

A PhD candidate in politics at the Catholic University of America and a graduate fellow at the Institute for Policy Research & Catholic Studies, Robert currently serves as the editor for the online periodical by millennial Catholics,
Millennial
. Follow him at
@RGC3
.
---
2015
In October 2015, four Egan Journalism Fellows joined Catholic Relief Services on a one-week reporting trip to the Philippines, where CRS and its local partners are responding to climate change and carrying out a three-year recovery program after Super Typhoon Haiyan killed more than 6,000 people and destroyed thousands of homes. CRS responded immediately after the typhoon hit and has since repaired or rebuilt more than 20,000 storm-resistant homes. 
During the trip, the journalists, working in Catholic media, met with people who lost homes and loved ones and are now working to rebuild their lives. They also spoke with members of the local Church, climate change experts and local government about the impact of climate change on the disaster-prone nation. The fellows also got a firsthand look at how CRS helps communities and local government to prepare for future disasters.
"At the moment, I am overwhelmed with all I have seen this week," wrote Joanna Gardner, one of the fellows, in a blog post during the trip. "I'm overwhelmed by […] the unfairness of the fact that a changing climate, which these people did the least to cause, will mean that these kinds of tragedies will, without doubt, continue. However I am also overwhelmed by the resilience of these people, by their kindness, their amazing sense of community, the stories of heroism and courage that I've heard this week."
The Egan Journalism Fellows and Content from the Trip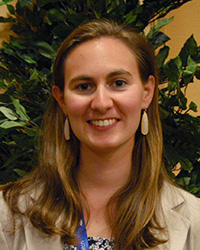 Joanna Gardner
 writes for the Catholic Star Herald, the publication of the Diocese of Camden, NJ, and handles communications for the diocesan Catholic Charities agency. After graduating from America University, she spent time as a volunteer with a children's home in rural Honduras before returning to her home diocese in South Jersey. Follow her on Twitter at 
@JgardnerNJ
.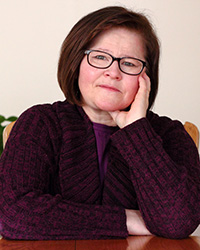 Marge Fenelon
 is a freelance journalist and Catholic author, blogger and speaker, whose writing has appeared in dozens of media outlets, including National Catholic Register, Our Sunday Visitor, and Catholic News Service/Faith Alive. Her blog, "Catholic to the Core", appears on Patheos, and she also blogs for the National Catholic Register.
Follow her on Twitter at
@MargeFenelon
.
Maria-Pia Negro Chin
 is a multimedia reporter for The Tablet, the newspaper of the Diocese of Brooklyn, NY. She previously worked for the Arlington Catholic Herald, Virginia, and as a freelance writer for Our Sunday Visitor and Maryknoll. Originally from Peru, she is a graduate of the Philip Merrill College of Journalism at the University of Maryland.
Follow her on Twitter at
@MariaPiaNegro
.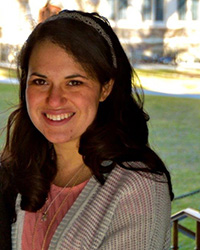 Addie Mena has worked as Washington DC Correspondent for Catholic News Agency since 2013. She has a Comparative Literature degree from Princeton University and served as the editor of the University's Journal of Religious Life. Follow her on Twitter at @AddieDMena.
"We got to see so much of the country and really delve into the stories and experiences of what people lived through in the typhoon. The highlight for me was probably our time on Leyte, visiting the communities in Tacloban and Palo that suffered the brunt of Typhoon Yolanda [Haiyan]. It was incredible to see how the communities there been able to rebuild their lives and protect against future storms. Additionally, people's willingness to share was so moving." —Addie