Typhoon Hagupit Nears Philippines, CRS Staff Prepares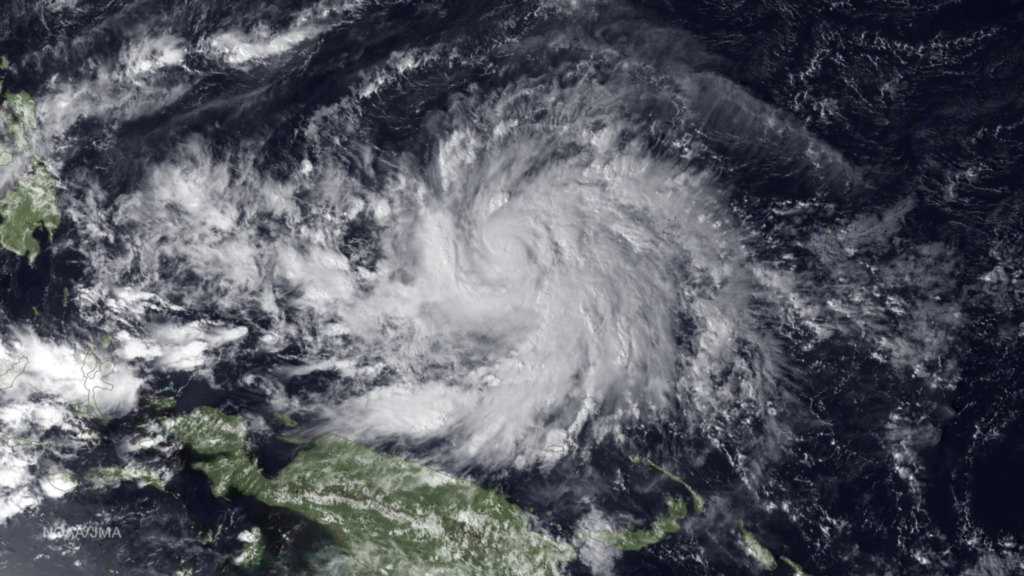 Catholic Relief Services staff throughout the Philippines are gearing up as Super Typhoon Hagupit moves over the Pacific Ocean and toward the island nation. Hagupit - known locally as Typhoon Ruby - is expected to make landfall on Saturday, Dec. 6, possibly in the same areas devastated by Super Typhoon Haiyan just one year ago. That storm killed more than 6,000 people, and many more are still living in temporary shelters.
CRS has 300 staff in the areas hit by Haiyan on the islands of Samar and Leyte. A year later they continue to carry out one of the largest relief efforts in the agency's history. In preparation for Hagupit, they have pre-positioned stocks of critical supplies in the cities of Davao and Cebu that can quickly be dispatched to any affected areas. CRS stockpiles of emergency supplies typically include material for emergency shelters, basic necessities like blankets and cooking sets as well as sanitation kits containing soap, buckets and water purifying treatments.
Even as CRS works to ensure the safety of its staff in the possible pathway of the storm, teams have been readied to move as soon as the storm passes to identify the areas of greatest need.
While some forecasts predict Hagupit may track northwest along the Luzon coast others predict that it will hit the still-recovering areas of Eastern Leyte and Samar. The typhoon is predicted to bring heavy rains, flooding and a storm surge to Tacloban City, where many are still living in makeshift shelters or tents. Across the entire Visayas region there are still more than 95,000 families living in temporary shelters as a result of Haiyan.
CRS will work in close coordination with the Church in the Philippines to mount an immediate emergency response in the most affected areas. The Archdiocese of Palo in Eastern Leyte has offered their parish churches and other buildings to people forced to evacuate, and the diocese of Bohol has already assisted with the evacuation of two islands north of Bohol Province.