Advocate
Photo by David Snyder for CRS

Put your faith into action through advocacy. Become a voice for those who can't speak for themselves.
What is advocacy?
Advocacy is a course of action for CRS, our partners and you to bring about positive and effective change for our poorest brothers and sisters. The root causes of world poverty are often connected to international and U.S. policies that profoundly affect the lives of poor people around the globe. The United States Conference of Catholic Bishops (USCCB) and Catholic Relief Services launched Catholics Confront Global Poverty to motivate Catholics in the United States to shape U.S. foreign policy through prayer, education and actions based on their faith and their concern for poor and vulnerable people worldwide.
How does advocacy impact work in the field?
CRS complements its humanitarian and development activities overseas with policy analysis and advocacy at home. CRS continually works in many areas, including poverty-focused international assistance, peace, debt relief, trade, natural resource protection, migration and global climate change issues, both at home and abroad through words and actions.
What is CRS doing to advocate on behalf of the poor & vulnerable? 
As Catholics, we are called to respond to poverty and bring dignity to every human. CRS' work impacts the safety and well-being of poor and vulnerable people worldwide. Our work is based on the principles of Catholic social teaching, primary among them the protection of the dignity of the human person.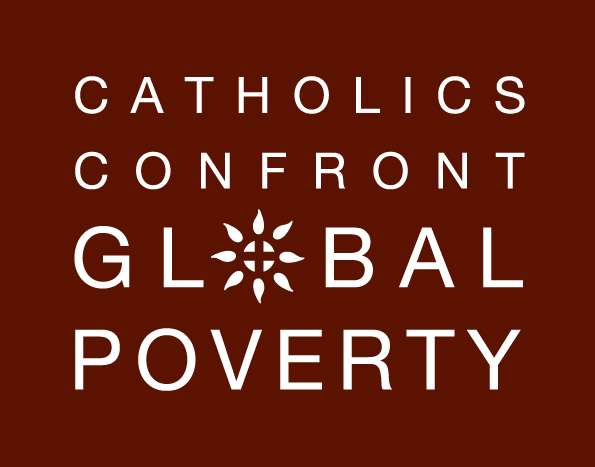 Catholics Confront Global Poverty is an initiative of USCCB and CRS. We encourage Catholics in the U.S. to advocate with us so that together we can help bring about policies and practices that benefit our brothers and sisters worldwide.
Our specific priorities this year include:
1. Protecting funding for poverty-focused international assistance, including food aid.
2. Passing a reauthorized Farm Bill that addresses global hunger in an effective and efficient way.
3. Supporting peace in regions that have experienced long-standing conflict such as Sudan and Southern Sudan; and pursuing peace in the Holy Land (Israel/Palestine).
4. Ensuring that provisions related to greater transparency of "conflict minerals" extraction in the Democratic Republic of Congo (DRC) are implemented through the Securities & Exchange Commission.
How can I get involved?
We need the power of the people to make significant change against poverty and unfair practices. Be that voice of change. Get involved in the political process and bring about changes that uproot the causes of poverty, conflict and injustice.
Visit our Action Center now to find out what issues you can influence today. You can be one of millions of Catholics raising your voice for peace and justice.
---
Catholic Relief Services complements its humanitarian and development work and experience with policy analysis and advocacy to address the root causes of poverty, conflict and marginalization. CRS examines the issues that are dramatically impacting the safety and well-being of poor and vulnerable people worldwide. Our work is based on the principles of Catholic social teaching, primary among them the protection of the dignity of the human person. Read about our positions on: